I posted a tutorial a couple of weeks ago on using textures in Photoshop CS2. After downloading and using other peoples textures I decided to make a few of my own. I've been playing with them today and wanted to share an example and some "how I did it's".
Here is a link to the
original tutorial
.
Here is the link to
my textures
. I have added a few more since the tutorial. They are free for you to download, but please, do not claim them as your own or add them to any other groups of textures for download.
Here is the original.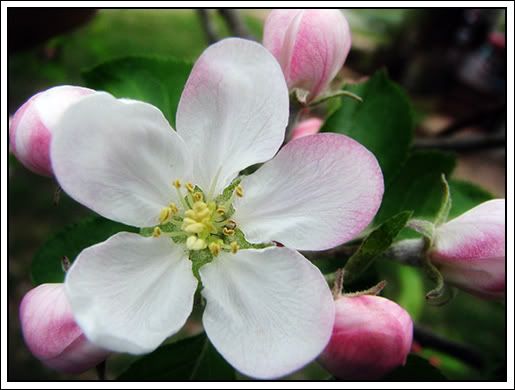 After following the tutorial above, these are three of the finished products.
This is using the Sandstone texture/overlay blending mode/adding a little Gaussian blur to sandstone layer/flatten image.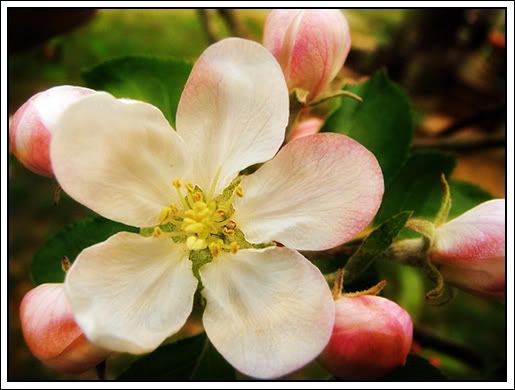 This one is Weathered Wood/Overlay blend mode/adjust opacity/flatten image.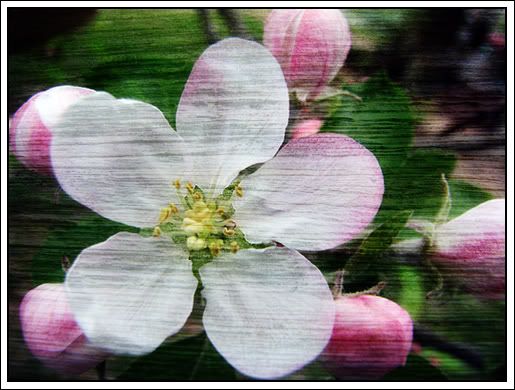 and this one is one of my favorites. I love the look of shadows it gives to the apple blossom.
On this one I used the Sage Grass texture/soft light blending mode/a little Gaussian blur/reduced the opacity just a tiny bit/flattened image.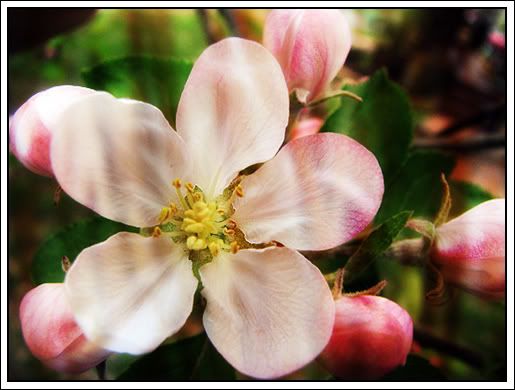 And here they are for a comparison.
Hope you enjoy these. Please post comments and questions if you have them. Thanks!