You all may have already seen this but I have to share it just in case you haven't and since it is Halloween......

Can your broom stand by itself? YES! and no I'm not crazy! I got an email from work yesterday of a photo of 2 brooms standing in the materials closet. I thought ha-ha, they have those tied up with strings or something for Halloween and I exited the email and continued working. A little later I get a call from the girls at the clinic and they are telling me that they have brooms standing all down the hall and that I should try it to show the boys.

So I tried it and this is my broom! Standing alone! It's been standing here since early this morning.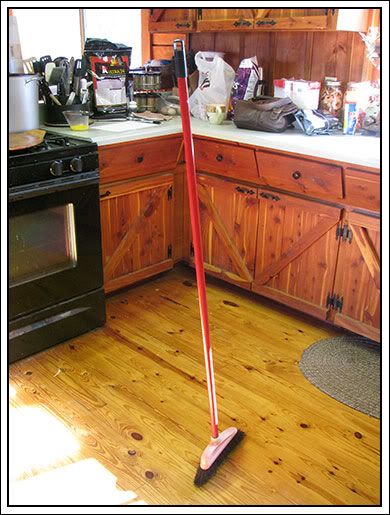 When I went to pick up my son I showed my aunt and she now has hers standing by her front door waiting for trick-or-treaters. Her brother called me this morning to tell me he stood his up last night and it was still standing this morning.

If you do a search for brooms standing alone, you'll find that this has been happening recently and it is attributed to the magnetic pull of the earth this time of year or something like that.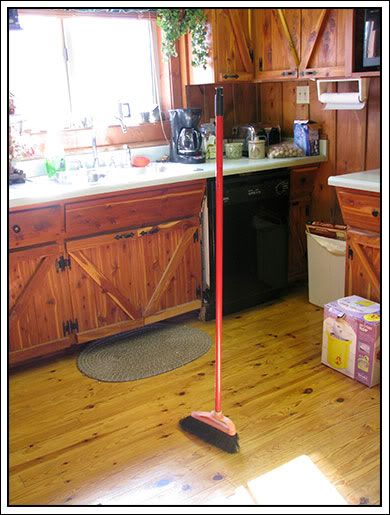 All I know is it's a pretty neat Halloween trick and my kids loved it. Try it and see if it works! Stand it up and balance it, let it go slowly. It might take a few tries the first time. Once you have gotten it to stand up on it's own, it will be easier each time (until you use your broom to sweep then you have to do the balancing thing all over again).

Now go scare some little goblins!