Hi Carmen, this is for you!
One of my online friends from
The Mommy Playbook
put in a complaint about there being no pics of me so I thought I would post one!
This was taken at my mom and dad's on Christmas Day.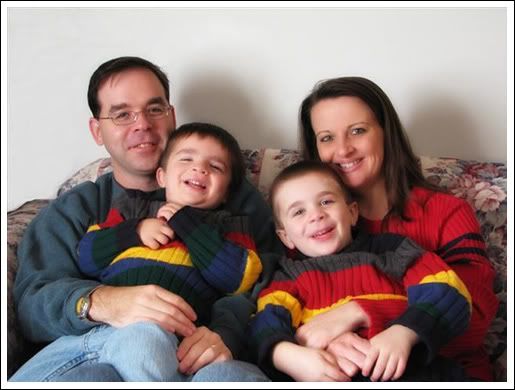 So there you go! That's me and my little family!