This afternoon has been busy trying to get the brooder all ready for the new arrivals on Tuesday. That's the day the chicks are due to hatch. The brooder is like the nursery. A nice warm, dry, cozy place to spend your first few weeks as little chicks. It's the closest thing to momma hens warm, feathered underbelly/breast as I can get. Here's a pic of the brooder all set up and waiting for the new babies.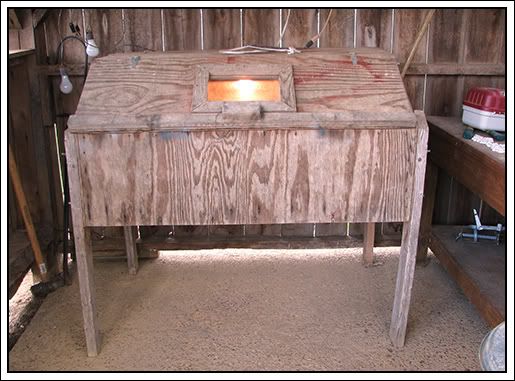 There's a little glass window to look through. Inside there are small heaters across the top and a 100 watt light bulb. There is a thermometer to help keep it at just the right temperature for the little guys. I have their water and feed containers ready. I'll take some pics when they get here.
Billy went back home yesterday. He did his job while he was here, so we should have baby goats around the second week of August. Hopefully, it will be during the time that a group of my closest friend are supposed to be here for a 4 day visit.
It rained all night and most of the morning. Then the sun came out, and it turned into a beautiful day with big white fluffy clouds.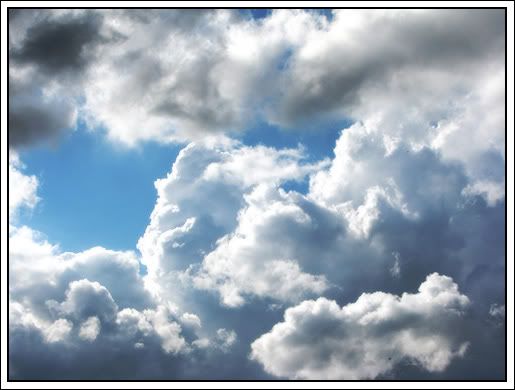 That means we all went outside and....
Rain = mud puddles. Mud puddles = messy little boys!