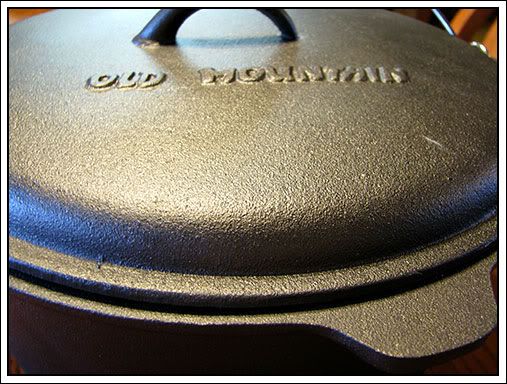 My grandmother taught me to cook scrambled eggs on a little wood stove when I was about 4 years old. I loved to use her littlest cast iron skillet and from that my love for cast-iron has grown. Each time I use it, I think of her and all the wonderful things she taught me. Over the years my mom used cast iron skillets for cooking, frying, and baking. I love the versatility of cast iron. Anything from Mexican cornbread to thickening gravy to sourdough bread to Southern fried apples can be made in a cast iron skillet!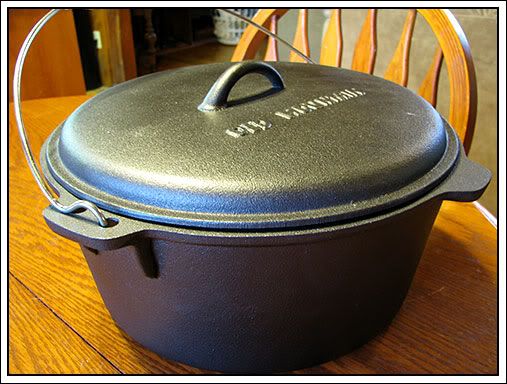 I got a call last week that something I had been waiting for had arrived at a store in town. I stopped by Saturday and picked "her" up. I love her and just couldn't wait to get her seasoned and filled with chili or homemade vegetable soup or white beans.

She's a cast iron Dutch oven. She holds 9 quarts and I think she's beautiful!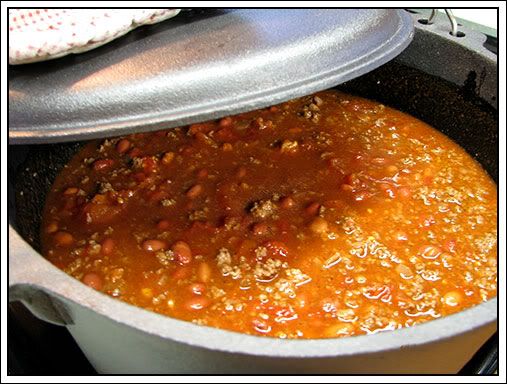 When caring for cast iron (and I finally learned the right way or at least the one that works for me) you must season it. To season my pieces, I rub the entire piece with lard, inside and out, put it on a large cookie sheet to catch the dripping and place it in 275 degree oven for 2 hours. You may want to repeat this process a few times and use high fat food in your pan the first few times you use it. Once it has been seasoned properly, you will love cooking in it.

Never use a liquid soap/dish detergent on your cast iron. Those detergents were made to remove grease and they will remove the "seasoning" right off your pan and you will have to reseason all over again. Want to know how I know this? It took a couple of times before I realized what I was doing wrong!

Always wash you cast iron piece with hot water when it has cooled just enough to handle. This makes it easy to clean and always dry it well before storing it to prevent it from rusting. I once found an old cast iron piece at a yard sale for 10 cents. It looked awful, had rust in the bottom, looked like it had never been seasoned, etc. I bought it, brought it home and took care of it like a cast iron skillet deserves to be taken care of. I cleaned it, which was quite a chore. I ended up having to use steel wool to get the rust off then seasoned it, seasoned it, reseasoned it and seasoned it again and it has turned out to be one of my favorite and most-used pieces. So just because it looks bad doesn't mean it can't be brought back to life with a little TLC.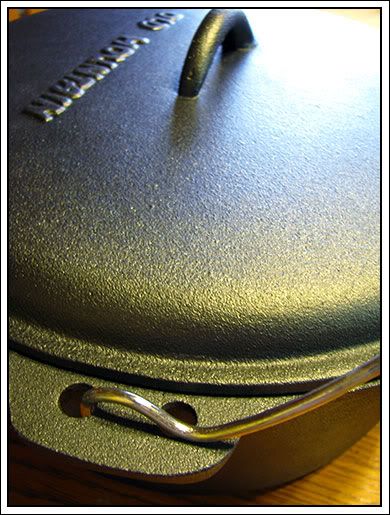 If you don't use cast iron, go out and buy a skillet, season it and USE it! You will love it and want to add to your collection. My mom has several of my grandmothers skillets that will eventually be passed down to me. That's another great thing about cast-iron, you can't wear the stuff out!

If you do use cast-iron, tell me how much you love it!