There are probably a lot of kitchen tips scattered here and there throughout my blog but I've never thought to number them! So here goes....I'm calling this #1........Put a piece of bread in with your brown sugar. If you know why....stop reading now and go do something FUN!! If not, read on!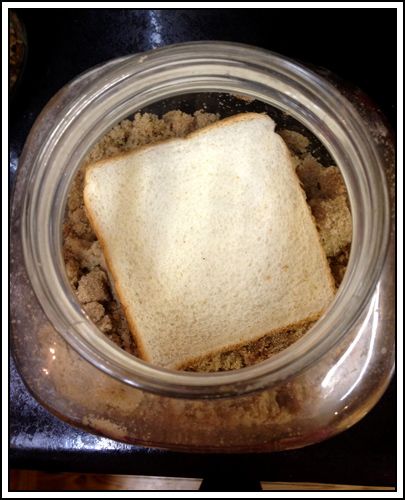 I've used this for quite some time and it always amazes me how the brown sugar pulls the moisture from the bread causing it to stay..........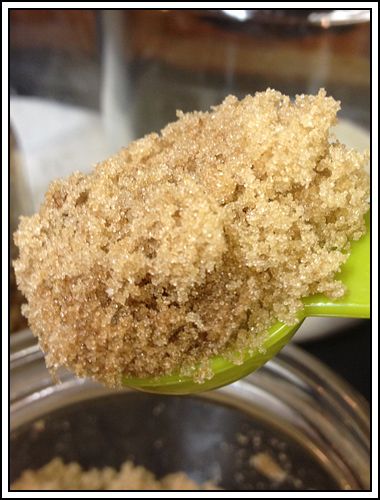 Soft and Crumbly!
The bread doesn't fair so well. It'll be as hard as a rock later but that's ok! This lasts a long time. I only change mine out if the sugar starts to harden again, or if I happen to be making a sweet potato with butter, brown sugar and cinnamon.
Yum! I think that sugar deserves a new piece of bread!