The soap from my cold process tutorial.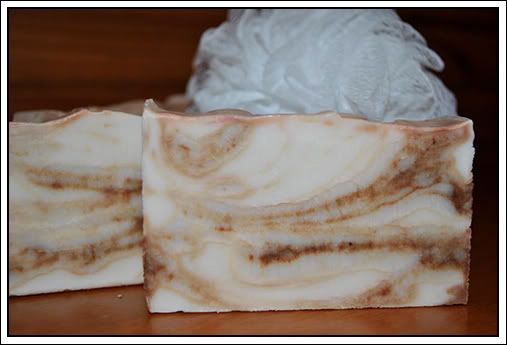 I wish I had added a little more fragrance in this one. You can smell the honey almond but it's faint. I like the way the swirls turned out though.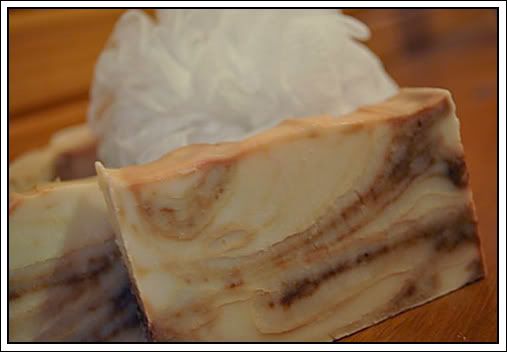 I also made a loaf of Spicy Apple.
It will be cut with my crinkle cutter in a couple of days. It came out of the mold a little soft so it needs a couple more days to harden.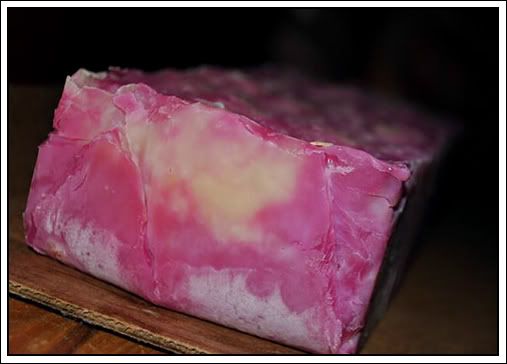 I doubled the fragrance in this one and you can smell it when you walk in the front door.
Anyone made soap yet?