Hey, where are all the women?? Someone told me there were women here.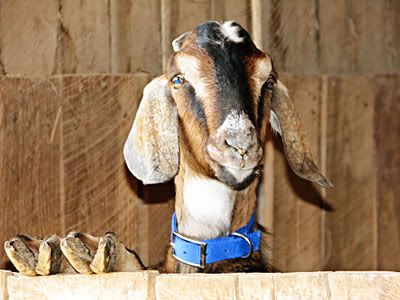 Our critter of the day is Billy! I forgot to ask what his real name is so that's what we are calling him. He is a
Nubian goat
and he's visiting for a few days. He is oh so cute and sweet! I hope the baby goats look just like him!