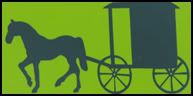 I have been going to Yoder's Feed Mill for the past 2 years since we moved here and started our farm. The man who owns the mill is frequently described as "a pretty good ole boy" by my Dad. In this part of the country, and from my Dad, that is high praise.
As we made our trip there today, I was a bit saddened by the fact that the equipment and contents of the feed mill are listed for auction in the local newspaper this week. I have talked to this man, Ray, on a monthly basis for 2 years. Listened to him talk about his wife, her pregnancy and their new baby girl, as well as, their 3 other children. We have discussed caring for goats, guineas, chickens, dogs and rabbits over the course of my visits. The first thing I asked him today was if he was really selling out. It is true. He and his family are moving to Illinois, about 150 miles away. Ray Yoder and his wife, Kathryn, are Amish, a society with a different background and what some consider strange beliefs and customs, but they are people whom I consider friends. They will be missed. The feed mill will remain open under new ownership, and I will continue to call out, "Two hundred pounds of layer chicken feed, please!" as I step through the loading dock door, but it won't be the same as before without Ray and his border collie, Sissy, there to greet me and the boys.
We took a little ride through some of the back roads and I snapped a few photos today.
This guy was grazing until we disturbed him.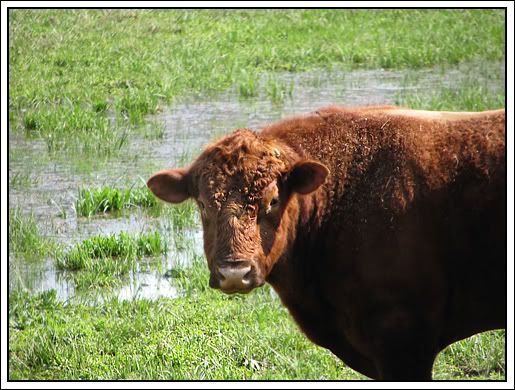 (Used my burlapped action on this one.)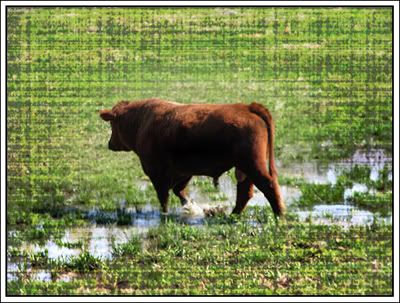 He decided he didn't want his picture taken anymore so he strolled off to go make these. Hi Baby!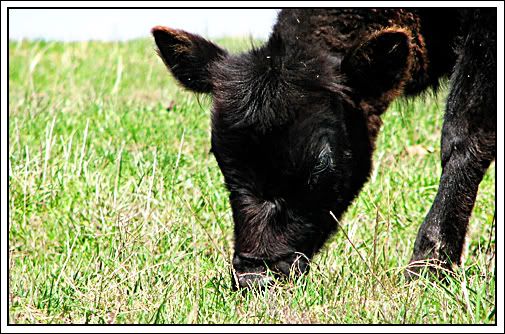 Then there was this guy. He was just too pretty to pass up.