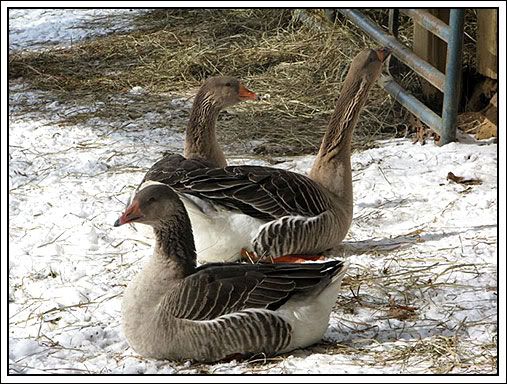 It's amazing how the simplest things can bring a smile to your face on a farm! I was scurrying around yesterday evening after I got home from work, trying to get everyone in the barn fed, given hay and watered before dark. As I went into Dimples stall to add hay to his manger, I am sure my face lit up as I grinned from ear to ear. There in the corner of his stall were two GOOSE eggs in a nest of hay!!



I got my geese last Spring as babies and as they grew it became obvious that I had 2 females and a male. Over the past week, the male has been parading around, hissing at anything and everything that gets close to his ladies and biting at the chickens and goats. Now I know why!

After gathering all the eggs from the barn yesterday, I had quite the variety of eggs!



My Easter basket!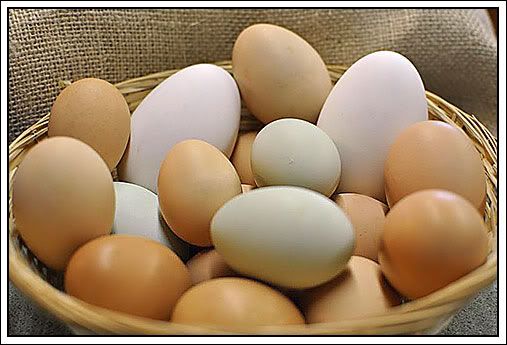 Since these are the first of the geese eggs, I am sure they will get a little larger as "first" eggs are always a little small! It's still a too cold with all the snow on the ground and 10-20 degree temps to let them try to sit and hatch babies but as soon as it's warmer we'll be trying for baby geese!!!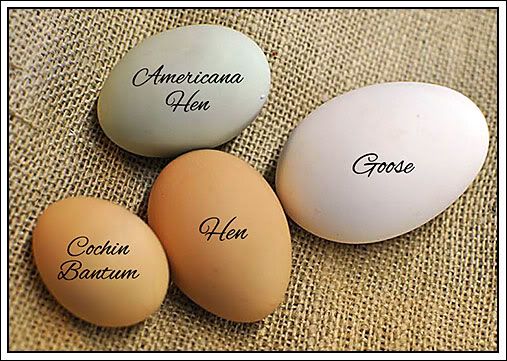 But until then we'll be having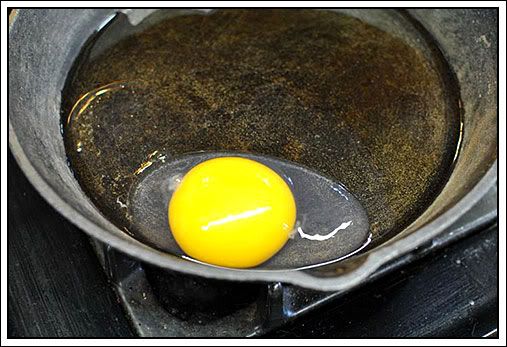 scrambled eggs for breakfast!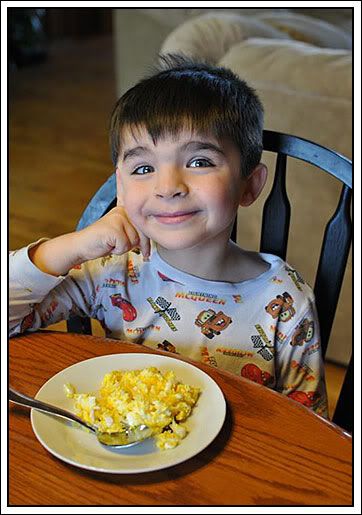 YUM!