I started my morning out by heading to barn to feed the goats and chickens. On the way out I paused to watch 20 something butterflies on this one plant! There seems to be more butterflies around this year and I've seen several honey bees on my sunflowers.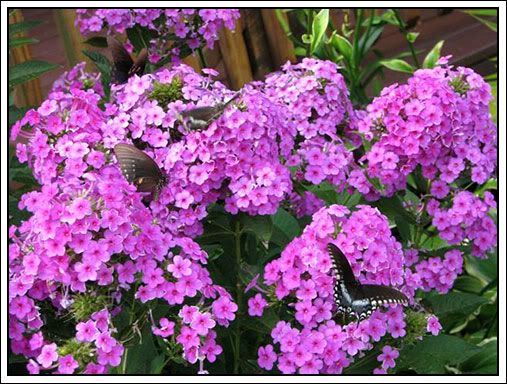 Bella's mad at me. I have cut back on her grain and we've moved to milking every other day and I will slowly decrease this and then stop milking all together. I have no more room in the freezer for milk! I think I have enough to last my husband through the winter until the does kid again in the spring. Plus I want to give her some time to rest between milking and getting bred again.

Got that done and headed back to the house to check on my oldest. He's at home today with a cold.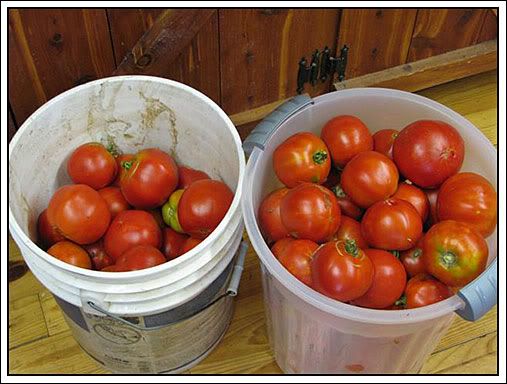 He was still in bed watching a movie when I came back in so I headed out to the garden and picked these two buckets of tomatoes.

Hopped on the 4-wheeler and headed to the pond to check on the geese. They found the pond last week and haven't been back to the barn since! On the way there, I spotted this gal getting a drink.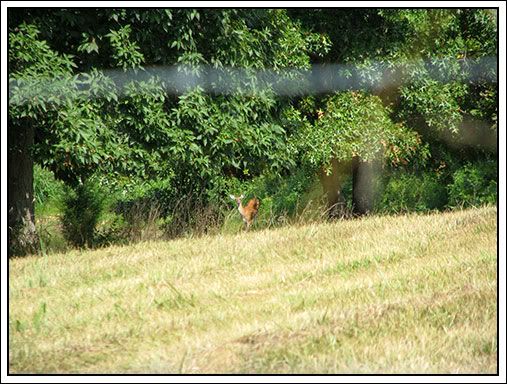 She stopped and posed for me for just a second before slipping off into the bushes.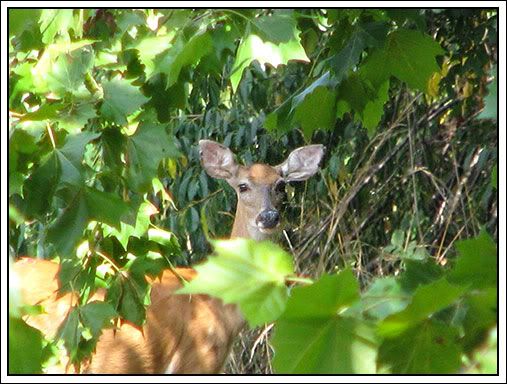 The geese love the pond! They won't come and eat until I drive away. I think they are afraid I'll make them go back to the barn!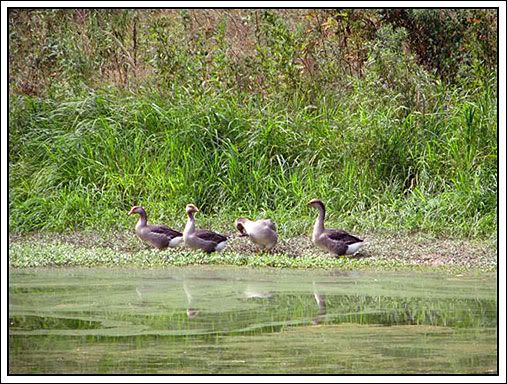 On the way back I noticed the persimmons are growing. I finally get to make persimmon jelly this year using my steam juicer. I've never been patient enough to peel and remove all those seeds before!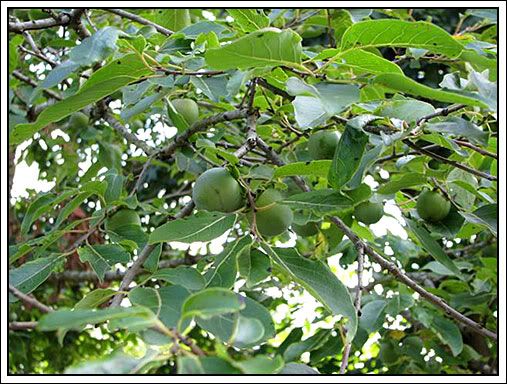 The apple tree is LOADED this year and next on my list of things to can, steam and freeze.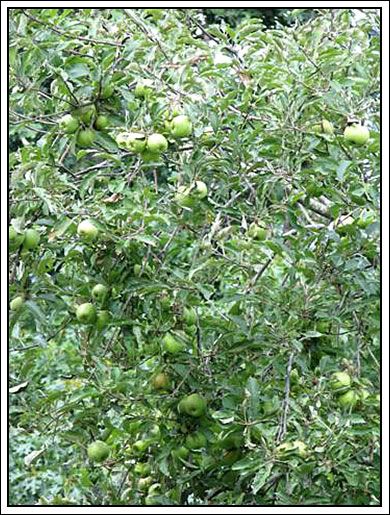 Jake's feeling a little better this afternoon but he's still in his PJ's! I gave the puppers a bath this morning and they were in the mood to play!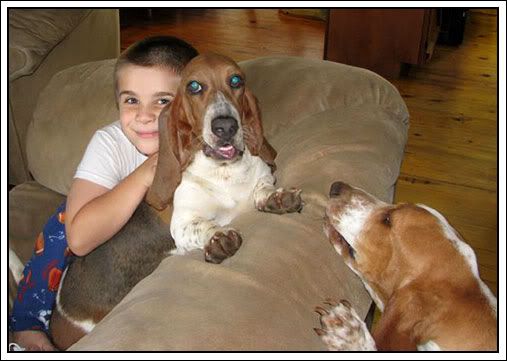 I managed to dry three loads of laundry on the line today in between the other things I've had going on, and I turned those tomatoes into these.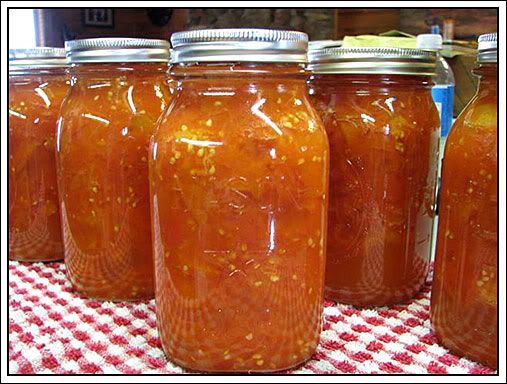 Another 9 and a half quarts to put in the pantry for chili and homemade vegetable soup this winter. Yum!

I have finally sat down to do my "paying" job now. I'd rather take a nap like Biscuit!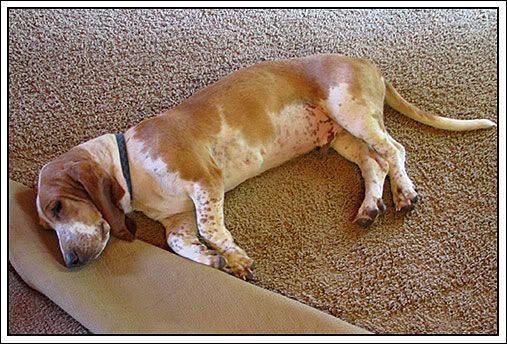 Today's one of the slower days at the clinic so I'll have about 2 hours of work then supper, baths, family time and bed.....then start all over again tomorrow!

Thanks for sharing my day with me!

Don't forget about the magazine give away!