It's cold and snowy here. Don't forget to feed the birds.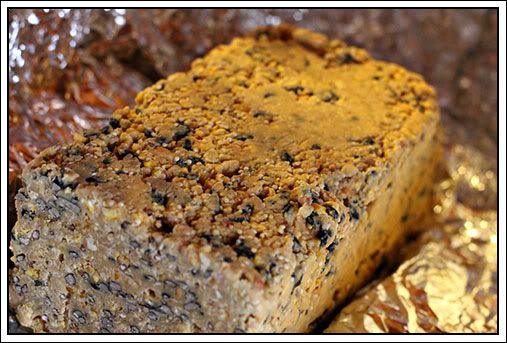 They love this suet recipe. I make the big squares for slicing in my soap mold and put them in my homemade suet feeders.

You may even see a fight or two over this stuff.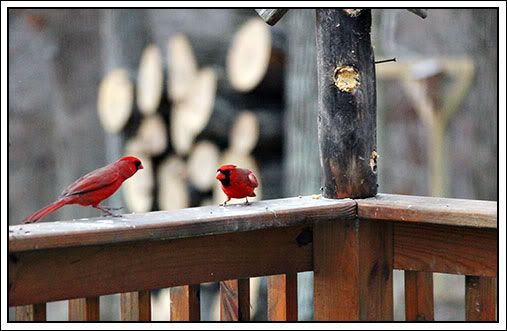 "It's MINE! Step away from the suet log!"

While the Cardinals fight, the Downy Woodpecker and Titmouse sneak in for a little snack.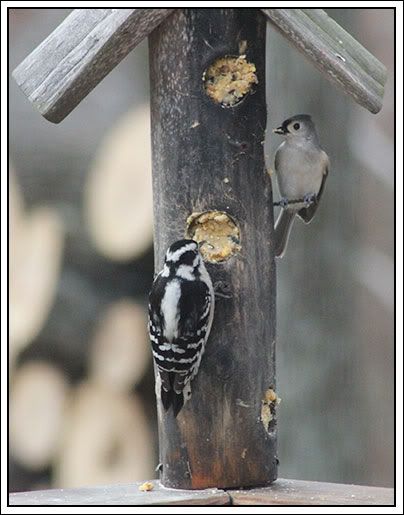 At least they get along!



And then old Mr. Blue Jay crashes the party and runs everyone off. He's the law enforcement of the backyard!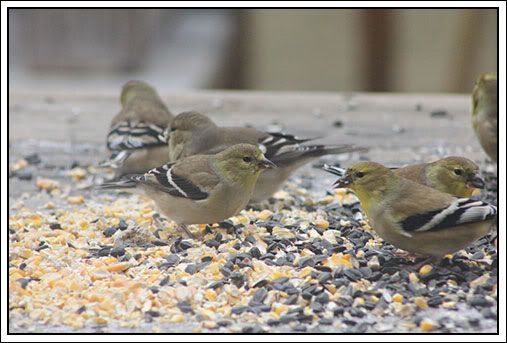 Someone has to watch out for the little "Goldfinch" people!



And this guy refuses to do the job today. He has other places to be!