When we have a difference in opinion on names around here, they get them all!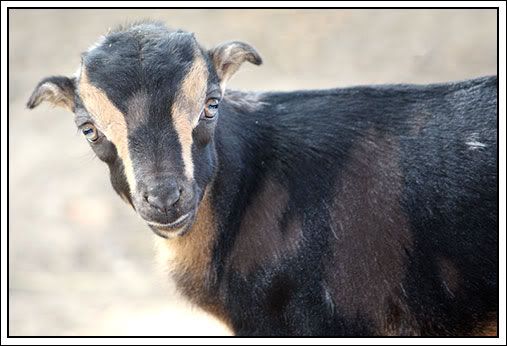 I can't decide if he's the cutest thing I've ever seen or....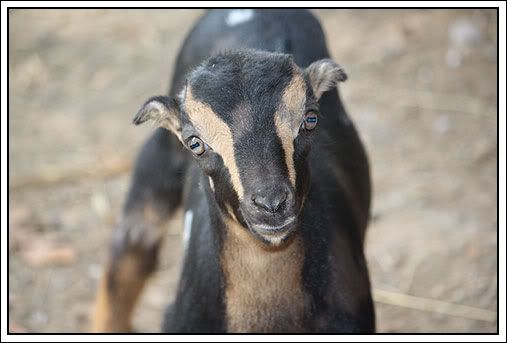 if he's so ugly, he's cute!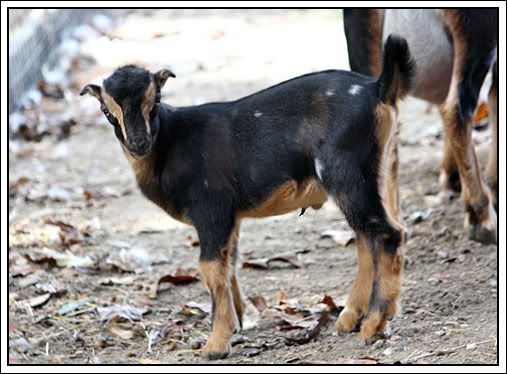 Either way, he's as sweet as sugar and we love him to pieces!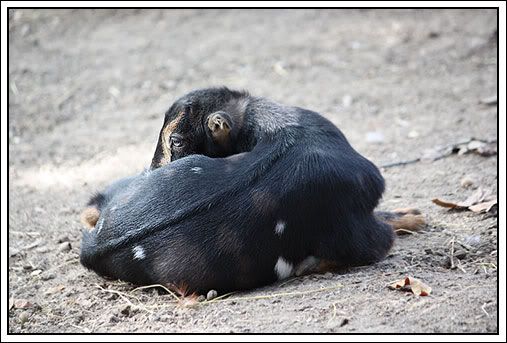 He reminds me of a puppy! Nellie and Bella are due with Lamancha babies soon!! He'll have some buddies to play with!