I had an incubator full of guinea and hen eggs that started hatching on Friday. I had put the incubator in the bedroom to keep it away from the boys and so I wouldn't have to make a bunch of trips up and down the stairs (I know, I'm lazy!) My poor husband had to move to the couch Friday night because the peeping was so loud! The hen eggs finally finished hatching today and we had an excellent hatch rate of 22 out of 26. We lost 3 and I have one that has something wrong with his wing and leg on the right side and probably won't make it so we have 18 happy healthy little fuzzy babies.
After the babies hatched and had a little time to adjust to life outside the shell, I moved them into their temporary box to dry. Here they are in their first home.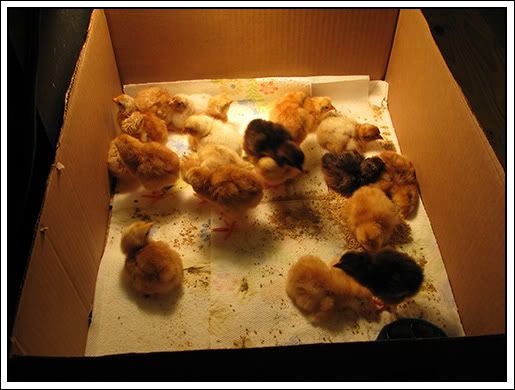 After making sure they were all drinking and eating, we made the big move out to the brooder. This brooder has a large built in heater along the top but it's warm enough this time of year just to use a 100 watt bulb and let the chicks move to and from the heat source as they need it.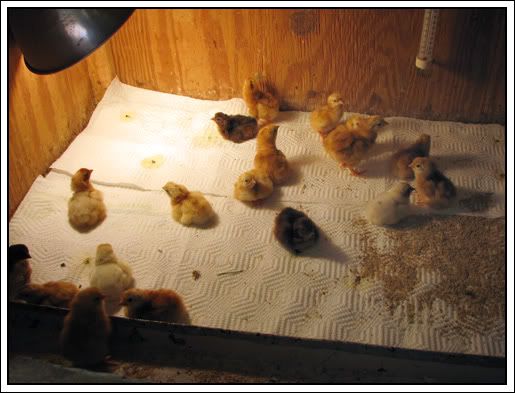 I just love fuzzy baby chicks and we have 2 black and 2 white and bunch of these little guys in this brood!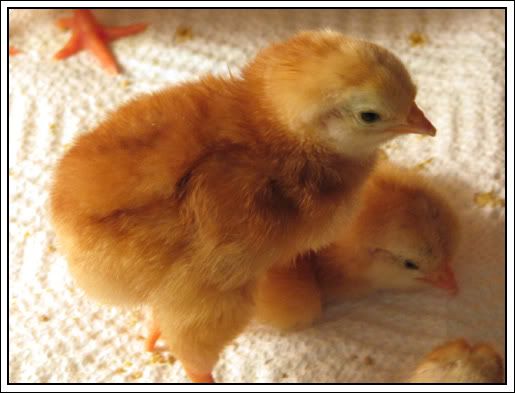 Here's the one month old chicks (making a mess!) from
my first incubation
. Messy little buggers.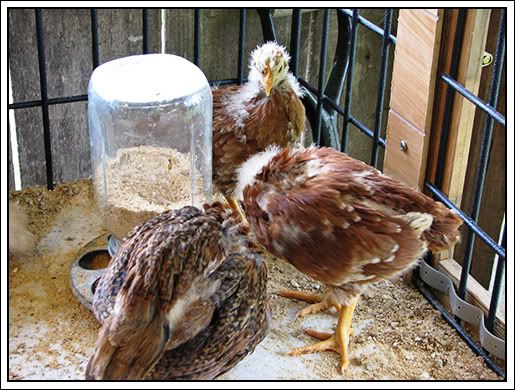 Hey, who's in there??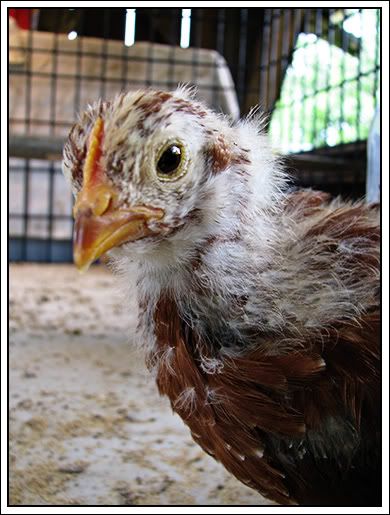 None of the guinea eggs in the incubator have hatched yet. I'll give them a day or two more and see if we get anything.
Hope you enjoyed seeing the new babes!