We went to Papaw's house last night, and the guys who put out his crops each year had been working. In the field next to the house was this...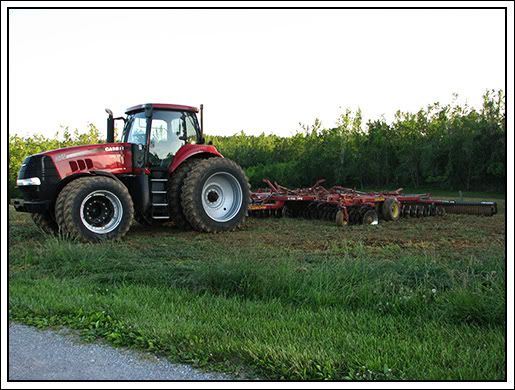 Little boys cannot resist tractors. The guy that drives it told them to come back today and he would take them for a ride. They got to ride in it last year and I didn't think I was ever going to get them out of it!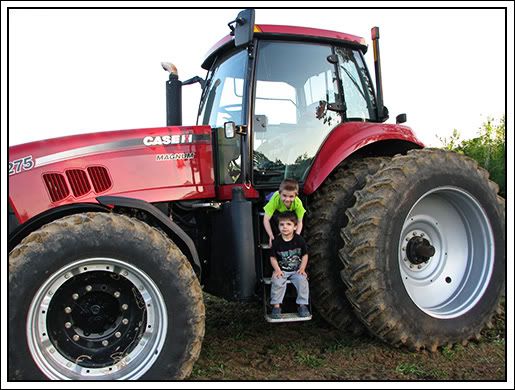 Jake said he couldn't really ride in the tractor anyway because he didn't have his boots on.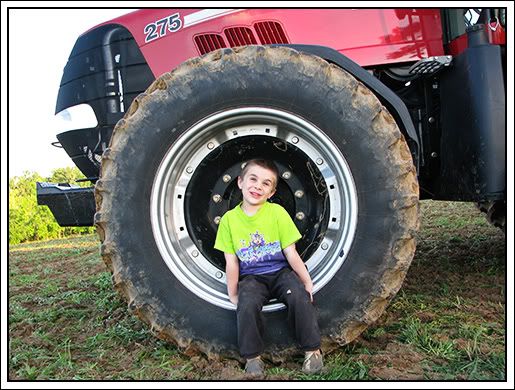 Luke was just happy to be at Papaw's, wearing his very favorite Grave Digger shirt, sitting on a gigantic tractor all at the same time!