There are days that I have absolutely nothing to blog about and feel like I lead the most boring life in the world and then there are days like today! I wandered outside with camera in hand and started shooting. I uploaded and had several good shots to play with that covered several different subjects. I think I'll be stingy and only post one a day so I don't seem so boring when I have nothing to blog about later this week!
I have already blogged about the geese but I did promise an update on the baby chicks, so here they are!! They are growing so fast!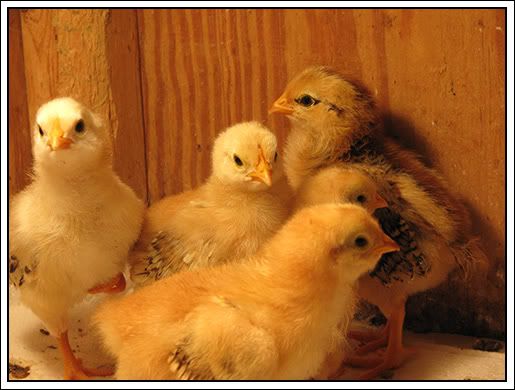 Hey who is that woman with that camera?? Is that Momma??