I am making this for the girls in Medical Records tomorrow. Gotta kiss butt on the new job ya know! Plus I haven't had it in a long time and I want some!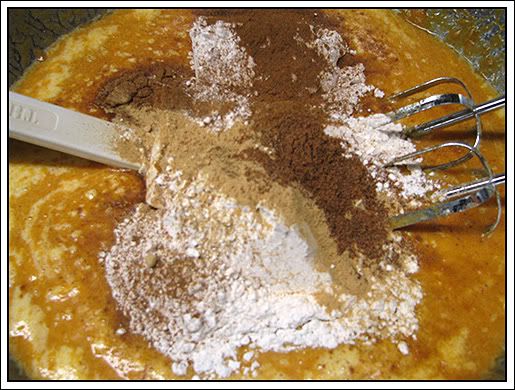 Loaf
3 eggs
1 c. sugar
2/3 c. mashed pumpkin
Dash of salt
3/4 c. self-rising flour
2 tsp. cinnamon
1 tsp. ginger
1/2 tsp. nutmeg
1/2 c. pecans
Beat eggs and sugar together. Mix in pumpkin. Stir in salt, flour, cinnamon, ginger, nutmeg, and pecans. Pour into a well-greased cookie sheet with sides. Bake at 375 degrees for 15 minutes. While baking, sprinkle a clean dish towel with powdered sugar. Remove loaf from oven, loosen edges and flip onto dish towel. Roll dish towel and pumpkin together. Chill for 20 minutes.
Filling
1 tsp. vanilla extract
1 c. powdered sugar
1 (8 oz.) pkg. cream cheese
1/2 c. butter
Blend vanilla, powdered sugar, cream cheese and butter together. Unroll pumpkin loaf and spread filling on top. Roll tightly and place dish towel around roll. Place in refrigerator to chill. Slice and serve.