before I leave for work. I need to get the boys out of bed and dressed.
Clematis at my moms...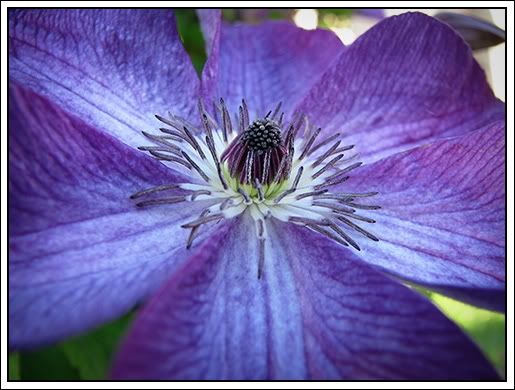 I have an incubator full of eggs due to hatch tomorrow. Bootsie's babies came at 27 days instead of 28, so I might have a surprise when I get home but probably not until tomorrow.
I hope you all have a great Thursday! I will check in with a recipe this afternoon.