These are not the greatest photos in the world. They were taken through the kitchen window and it was starting to get a little dusky outside but I just have to share this laugh with you. There are several deer that come to the bird feeders and eat in my backyard this time of year. The yearlings have been weened and the momma's are plump with new babies so they are always looking for a treat. These three wandered into the back yard last night and I grabbed my camera. Here they come...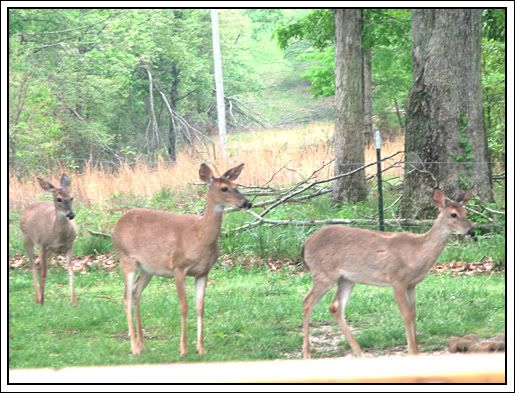 Just as they start to eat they hear a horribly sound and look to see what it is........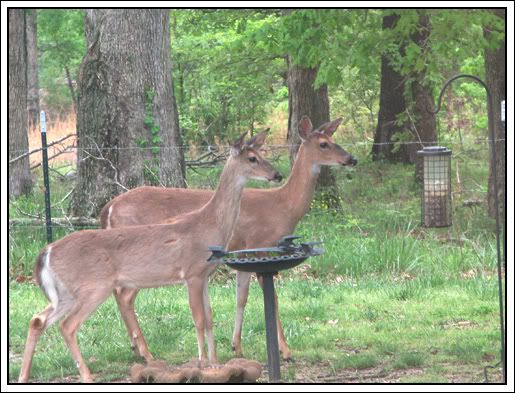 It's coming closer and getting louder and louder......RUN! RUN!
(Sorry about the blur but I needed this pic to get the point across plus I was laughing when I snapped it!)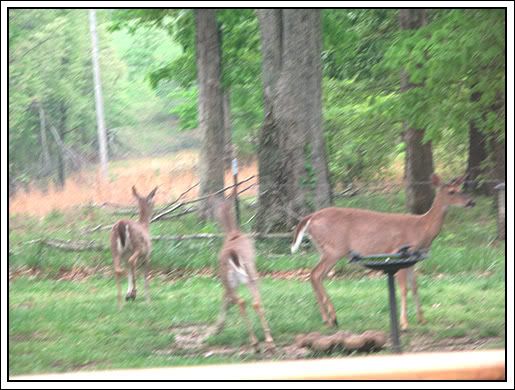 What was it? What was so scary? What was making that awful sound? Was it a dog? Was it a wild animal? Was it a hunter? No! It was...................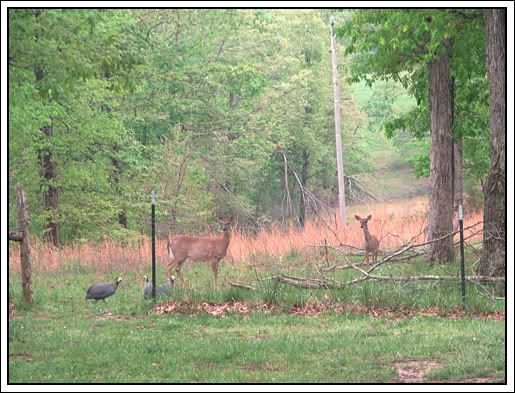 THE GUARD GUINEAS!!!
Apparently they do not want anyone bigger than they are eating the birdseed and corn! The poor deer stayed out there until the guineas finally went to roost then they came and ate!