Glenda, you asked for more pics of Doc so here you go! He is a crowing fool! He crows over and over and over all day long. George is supposed to be back in town tomorrow. I wonder if he'll come looking for his roosters?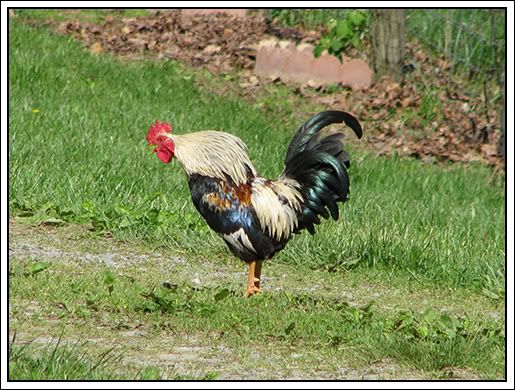 He's letting me get a little bit closer but he keeps an eye on me.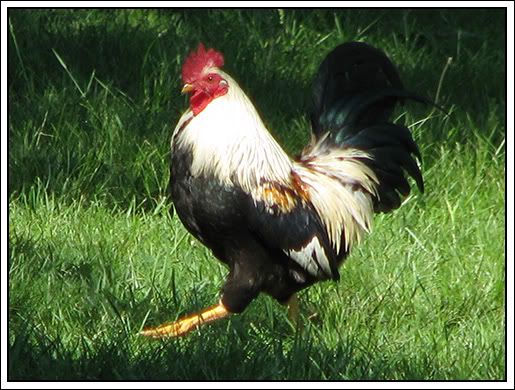 Oh and here's an updated pic of the baby chicks! They are growing so fast. There's one little white/yellow runt in there, but she's hanging right in there with the big guys.