Here's little Miss Bootsie and her brood of baby guineas. She hatched 6 of the 8 eggs that she sat on.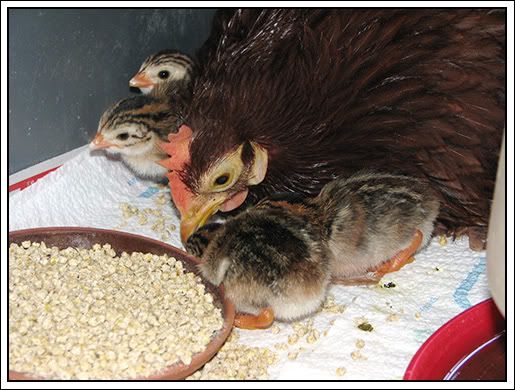 Here she is showing them how to eat their starter feed. They are 3 days old and I can tell that they have grown! They are such cute little boogers! They know it too, look how they pose for the camera.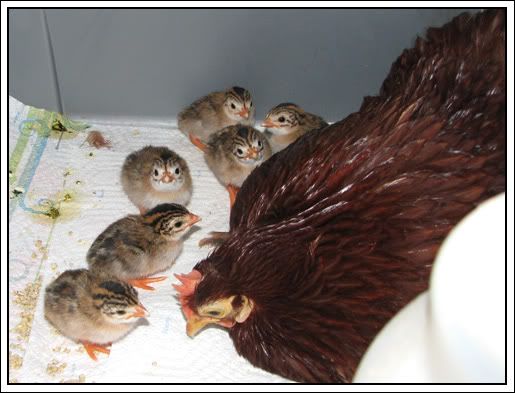 We have 10 new chicks hatched from the eggs in the incubator and another 10 are trying to get out of their shells right now. The guinea eggs in the incubator still haven't started hatching.