We have had a busy day today and I haven't been on the computer much but I did manage to take some pics this afternoon. I'll get them uploaded and posted in the morning.
Bootsie
is the proud momma of 6 new baby guinea keets! They are so precious!! She got 6 babies out of 8 eggs. She's such a good little Momma!
Good night all!
Ok, so I stayed up just a bit longer and played with my pics so I'll share this one tonight.
Hello Beautiful Lady!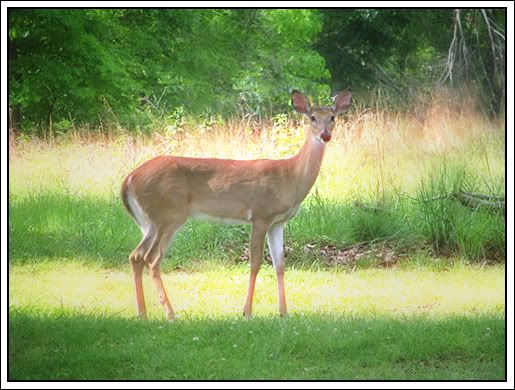 She's hiding her tiny baby in the woods right behind the house.