I have started several blogs and always titled them according to whichever whimsy I was off on at the time. I finally decided to just make a plain old country blog of this and that so I can blog about whatever tickles my fancy on whatever given day I decide to sit down and write about it.

Last week I was in love with my camera and decided to play a bit with it and Photoshop. That lead to a blog called DD's photos that contained all of these 2 posts.

Both on March 21...

#1 called Getting Started
I have always loved taking pictures and have decided to advance in the photography world an itty bitty step at a time. I own a Canon PowerShot S5 IS and will be upgrading in June for my birthday. Just not sure which DSLR I want. I am also a Photoshop CS2 addict and have recently purchased a few new actions and plugins for improving my photography.

I have purchased the Portraiture plugin from Imagenomic, the Itty Bitty 52 Action Set from Itty Bitty Actions, and I also downloaded Pioneer Woman's free Action Sets 1 and 2 (I am totally addicted to her site btw!)

Here's one of my favorite pics of my boys.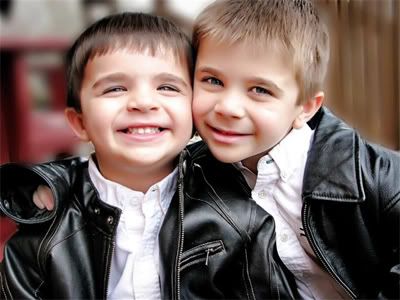 I had this printed at Clark Color Labs as an 8 x 10 and it turned out GREAT!! I love the colors in it.

and

#2 called Spring is in the Air
Took this photo a few days ago. I was using my super macro amongst a million buzzing honey bees on a tree outside the house and snapped this little beauty. I used the boost and quick edge burn action from Pioneer Woman's Action Sets. You can find a link to her site over on the right!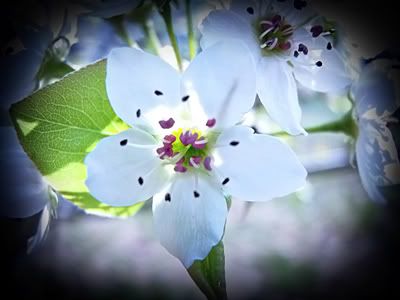 That was it, all my creative juices for photography took off to somewhere else and I decided that this week would be about my flower gardens....I also had a gardening blog but hadn't posted to it since I started it last year...I know, I'm bad! Then I had a farm blog which I also started last year and only posted a few posts to and then moved on.

Ummm, lets see, there was also a cooking blog and a Photoshop blog along the way, each died a quick death. I have spent the day looking at them and deleting them and calling this my Blog Home! All things here!

So now whatever I decide to write about will all be in one place so I might at least get a good 10 posts in this one. So if you've read this far then you might be interested in know something about me....Check the next post!