I am pleased to introduce you to...
Sampson, our big red baby of a rooster and one of his women. Thank goodness he's a gentle giant around the kids. These guys have big spurs and know how to use them but so far Sampson has been a very nice guy!
I forgot to shut the chicken door last night and woke up to this guy crowing his head off on the front porch at sun up.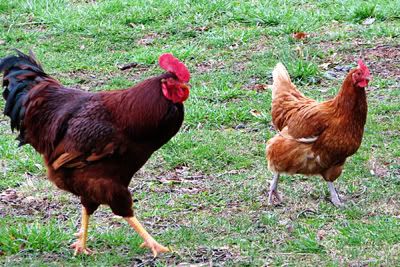 Me and my boys plan to spend the morning outside working in the yard and then we're going shopping with my mom. She has the week off so we'll have lots of "Mammie" time.
Check back later today for a recipe and a Photoshop textures tutorial!