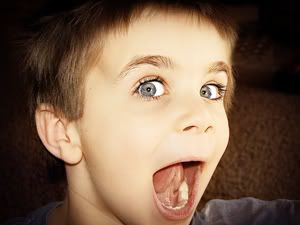 Thought that might wake you up!
Well it's supposed to snow! It's 38 degrees this morning. What happened to the warmth? I'm working on my first cup of coffee of the day and I need to get the boys ready for church so we'll only be 10 minutes late instead of 30!
I'll be back this afternoon with a recipe and I might even share some of farm animals with you. I took some pics yesterday!