Let's see....a critter for today....why don't we go with Nellie, my friend Glendee has forbidden me to call her by her full name, Ugly Nellie, but Nellie is UGLY, so ugly that she's cute and sweet and lovable and scratchable. I'm sure she's standing at the gate looking this way just waiting for me to come and scratch her ears and chin.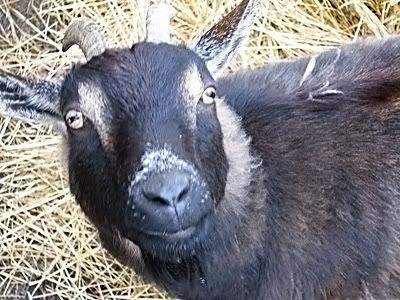 There's a heavy rain today and a chance of T-storms. All I have planned is mopping, cleaning, laundry and maybe a little Photoshop time. Not much excitement for today.
We got our fruit trees planted yesterday evening and I got a large planter of elephant ears planted for the back deck. More gardening will have to wait until things dry out a bit.
I think I might try my hand at making some textures in Photoshop today, if I have any luck I might just share them! Check back later for textures (or at least another recipe!)