Here it is, as promised! We'll start with the front door. When you walk in, the living room and dining area are open. The ceiling in this area is very high.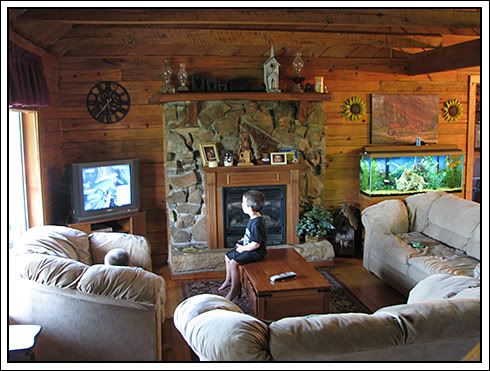 Hey look, 2 little boys playing video games. It was raining like crazy outside or they would have been in the backyard playing!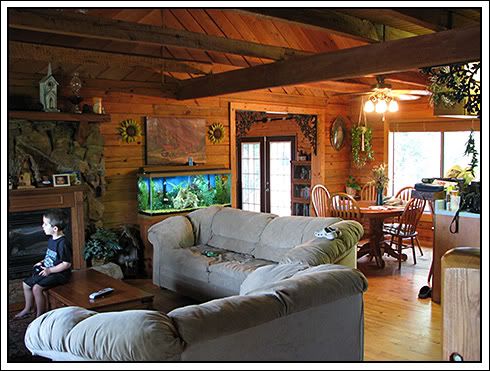 Straight in front of the door are the stairs that lead to the loft. There's a gift in that bag on the stairs that I bought for my SIL months ago and still haven't given her!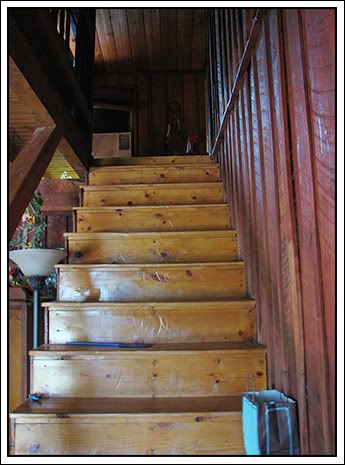 Oops, looks like I need to dust up here. I haven't done much in the loft. I used to have my desk and computer up here but moved it downstairs. I think I'm leaving the loft until my kids are grown up and college is paid for so I can afford to fill it with antiques. That's the way I envision it anyway.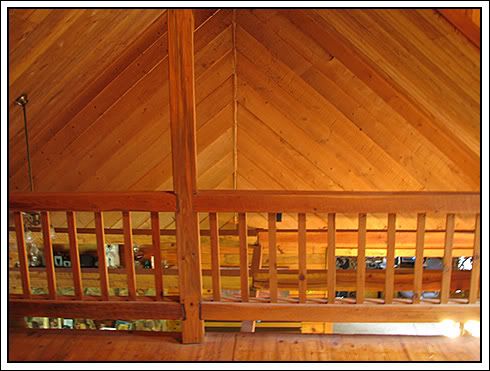 It overlooks the living room and dining area. There is also a bedroom and bathroom with a jacuzzi up here. My husband has all his workout equipment in there now. I decided not to post pics until it's a little more "homey".

Downstairs again, we go from the dining area into the den. Look to your left you see this...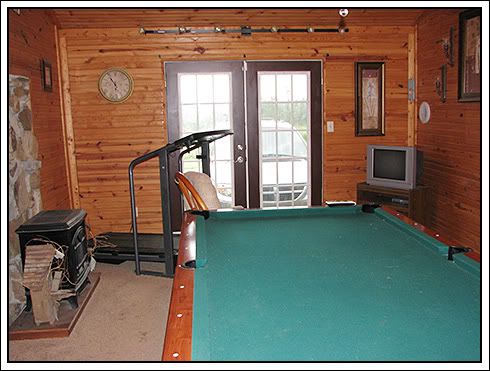 Look to your right you see this....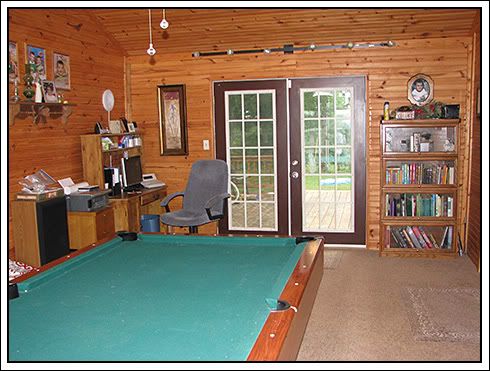 There's my desk! That's where I am right now and L is napping in his "Under Construction" room. No it's not under construction, that's the name of his bedding set.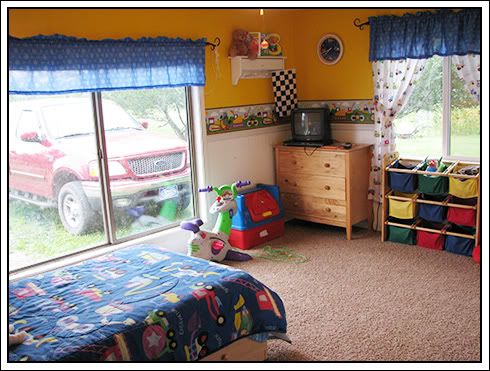 We had to take L's headboard off his bed for awhile. He kept bumping his noggin'! See that big ole window? I'm glad we have an ADT system....not to keep people out, but to keep him in when he's a teenager!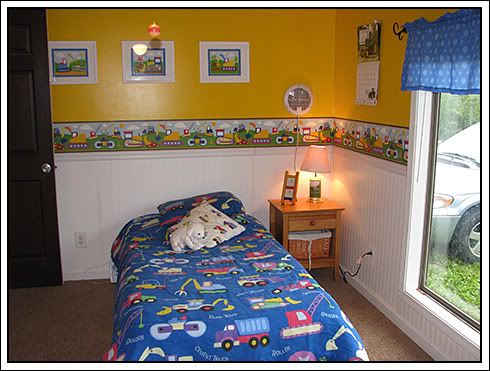 Then there's J's room. It's in John Deere of course!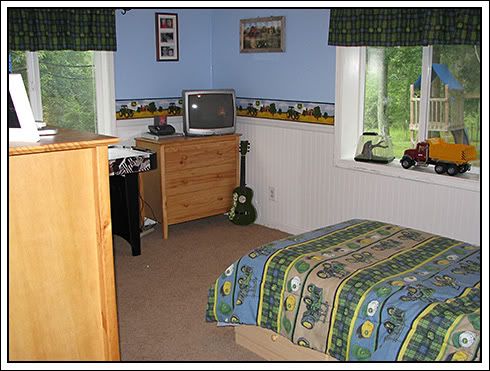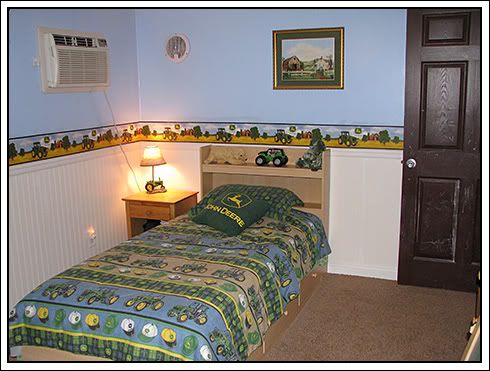 Back through the den and towards the back through the kitchen towards the back door,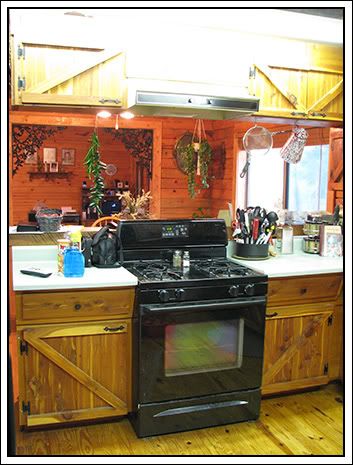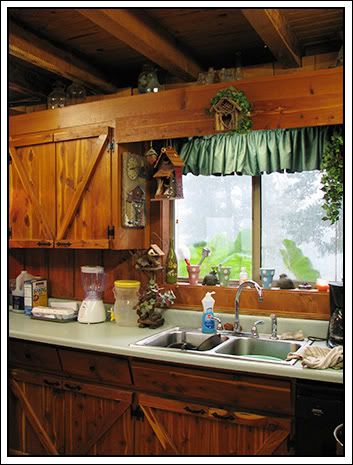 you have my canning shelves...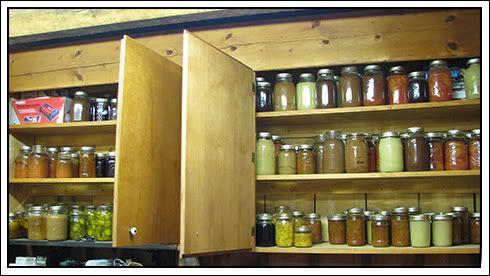 and the laundry room. I think we'll leave that one off limits so you won't see my pile of clothes in the floor!

Our bedroom still needs work (curtains, getting rid of the white piece that came from our other house, etc) but we're working on it!

and there's the bathroom through there.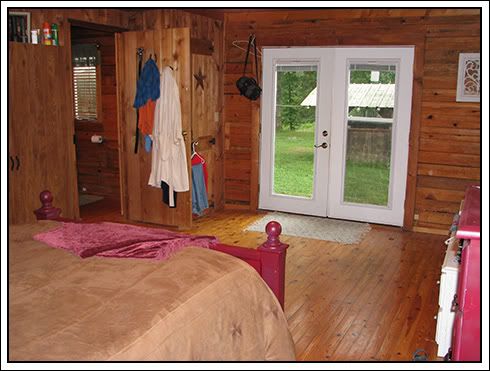 That's my tour! Thanks for taggin' along!