I have decided to jump on board with the blog hop this Tuesday! It has to do with food so I'm all in! I love new recipes. I will be submitting a few different ones that are already listed in my blog plus adding this new one for today. Make sure to go on over and join the blog hop. You'll get a lot of advertisement for your blog plus a lot of great recipes! You can click on MckLinky Blog hop at the bottom to get there and add your recipes!
Here's a new one from me. This one is not in my cookbook but will definitely be in the next one.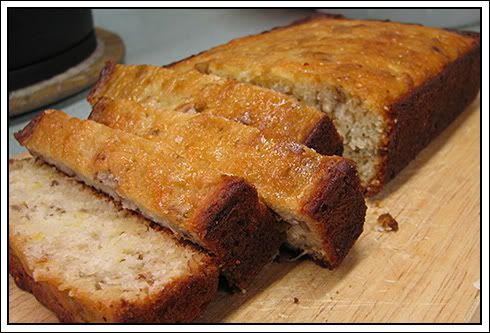 Zucchini Bread
3 eggs
1 cup canola oil
2 cups sugar
2 tsp. vanilla
2 cups zucchini, coarsely shredded
1 (8-oz) can crushed pineapple, well-drained
2 cups flour, unsifted
1 tsp. salt
1 1/2 tsp cinnamon
2 tsp. baking powder
3/4 tsp. nutmeg
1 cup nuts, finely chopped (optional)
Beat eggs and add oil, sugar and vanilla. Beat until thick and foamy. Stir the zucchini and pineapple in with a spoon. Combine dry ingredients and stir gently into the other mixture (just to blend). Add nuts. Bake in 2 greased and floured loaf pans at 350 degrees for 1 hour or until done. Cool in pan for 10 minutes and then turn out onto cooling rack.

_____________________________________________________________