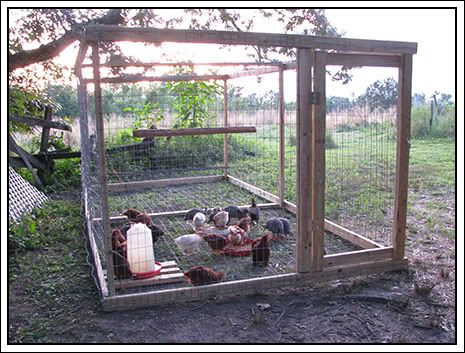 Well it took a little longer than I thought it would because I decided to go a little bigger than planned. It ended up being a 16ft. x 8 ft. chicken coop and my chickie youngin's love it. They have been in a small 4 x 4 ft. cage until this and they think they have escaped! They flew and jumped and played like a bunch of kids let out at recess.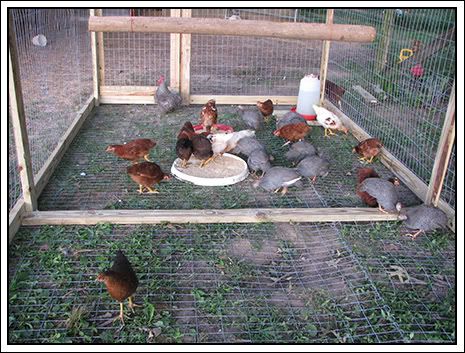 And to make things even better...guess who gets to be outside now?
Stud and Bootsie
! I have always had to keep them put up in their little "home" because the other chickens are so mean to them. When I first let Bootsie out, the other hens came so close to killing her within the first hour that I vowed never to let them hurt her again! They are both so happy to have a lot more room. Of course she raised all those little guineas so she runs the young chicks out of the feeders so her guinea babies can eat!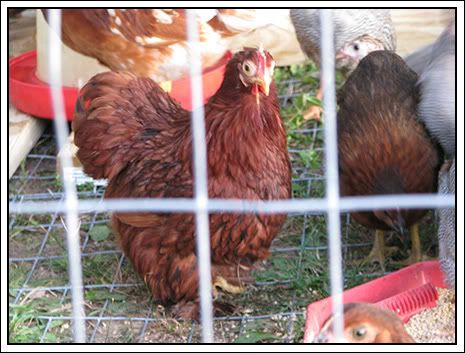 And Stud....well, he stands guard to make sure no one enters his new home without getting his okay to pass. He's a good little rooster.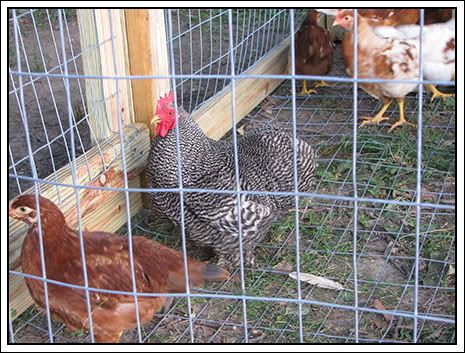 We still have a few things left to do. We added a ladder style roost pole this afternoon and a cover over the top of half of it to keep the chicks dry. We did the wire top and bottom to prevent raccoons and coyotes from getting in. We also added a small doghouse inside in case anyone wanted some privacy or a place to hide out. This little coop will be for all the teenagers until they graduate to the big hen house. So far I think everyone loves their new home!