I took a walk yesterday while L was napping and snapped and snapped and snapped. I just missed a pic of a tiny fawn darting from my garden to the high grass in the field. He surprised me and I wasn't quick enough with my camera so these will have to do.
Hello Baby Robins! This one required a little ladder work but I think it was worth the extra effort.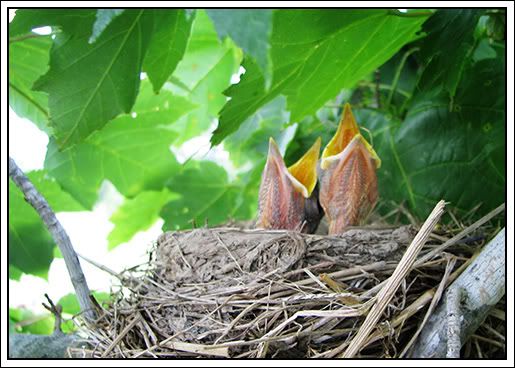 Are you hungry? No worms from me, all I have is this old camera.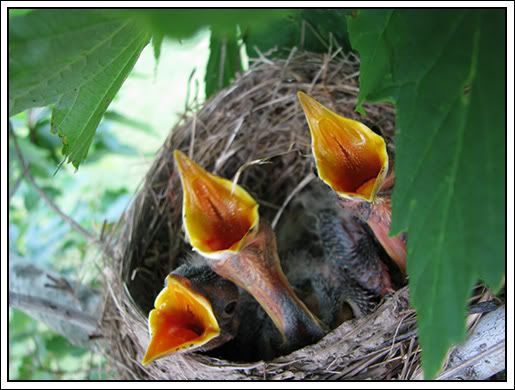 Maybe you should just sit like this little purple martin and pretend you're having an awful day, then Momma will bring you worm after worm.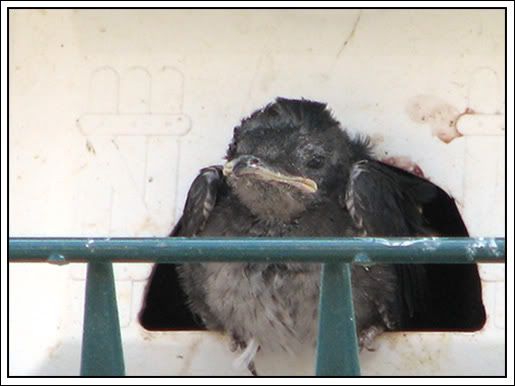 Mr. Bumble Bee has found the perfect place!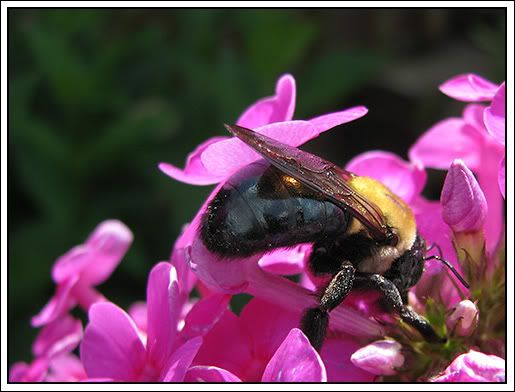 He'll probably move on over to the daylilies when he gets finished.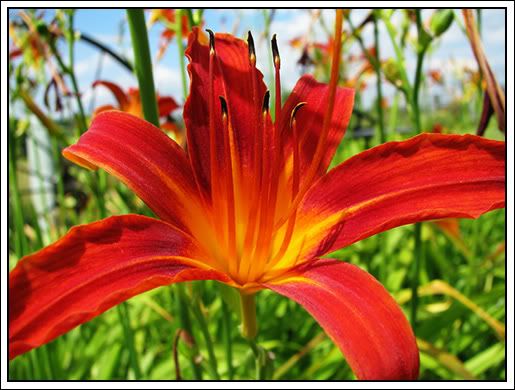 Then there is this little lady. We have about 20 hummers right now but by the end of summer we'll have 100+. When they are all here just before they migrate, their wings are so loud, they sound like a car coming up the drive when you're inside the house.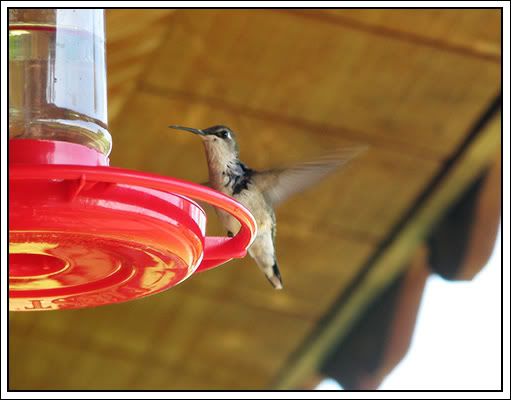 And I took this one late in the evening, just before sundown. I call it "The Lone Hummer".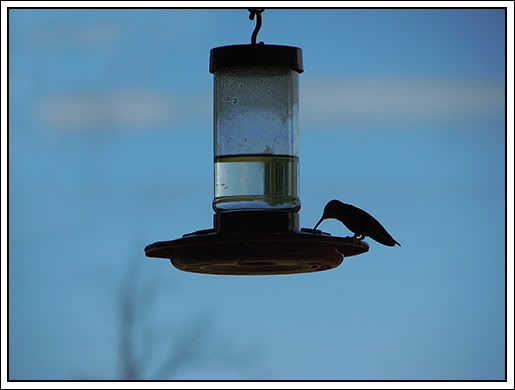 Hope you enjoyed my little walk and I hope you all have a wonderful day.