I just love going to the pumpkin patch in the Fall and seeing all the spectacular colors! It was even more fun this year because Luke and I got to go with Jake's kindergarten class on their first field trip!

We went to Wurth Farms. We all loaded onto a wagon for a hayride and made our way to the pumpkin patch.


Along the way we saw
spiders


a graveyard


a mummy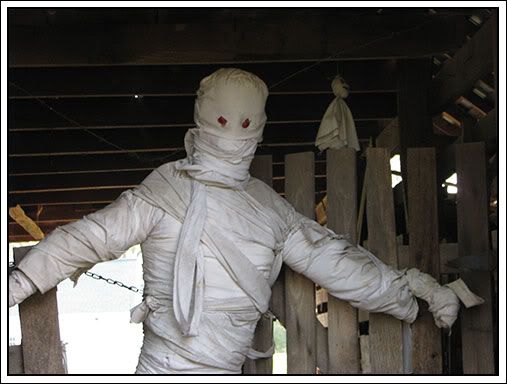 and a VERY colorful Frankenstein cow!


and lots of other scary things!

The kids loved running amongst all those big orange jacks!


The boys actually found time to stop and get their pic made with me!


This is Jake and his best friend Luke.


My little one and the giant pumpkin.


I thought this wagon and cornstalk horse were amazing!


and how would you like to camp out in one of these?


We had a great time! Jake attends a private school and here's his kindergarten class with his teacher Miss Sara and her baby girl Madison.


and here's the whole gang (First grade, Kindergarten and a couple of tag alongs (Luke and his friend Gabe)!


Thanks for going on our pumpkin patch trip with us!!