Elle asked about a birdseed cookie recipe so I just had to look it up and try it! Luke and I decided to bake some and here are the results of this recipe...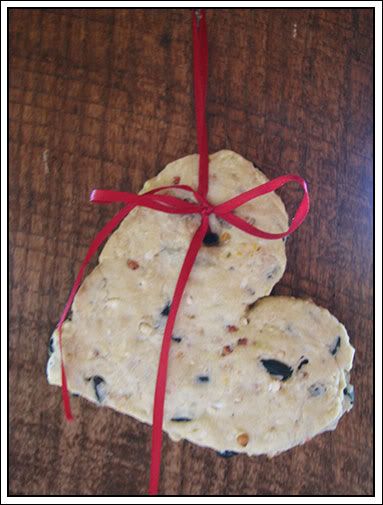 Birdseed Cookies
2 cups flour
1/4 cup sugar
1/2 tsp baking soda
1/2 cup bacon grease or lard (melted)
2 eggs
1/2 cup birdseed
water

Mix flour, sugar and baking soda in a large bowl. Add melted grease or lard and mix. Blend two whole eggs (shell and all) in blender and add to mix. Add 1/2 cup birdseed and mix well. My mix was a little dry so I added 1/4 to 1/2 cup water.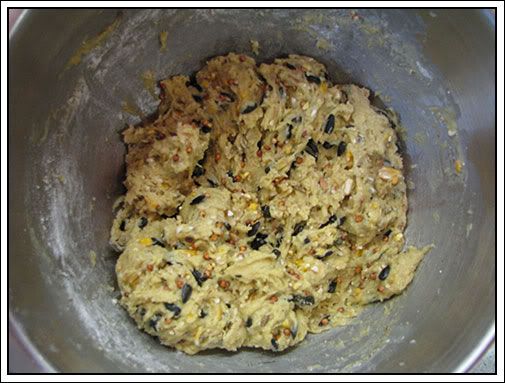 Cover this with a wet towel and refrigerate until chilled. When chilled, roll dough out to 1/4 inch thick and cut with cookie cutters and use a drinking straw to poke a hole in each cookie for hanging.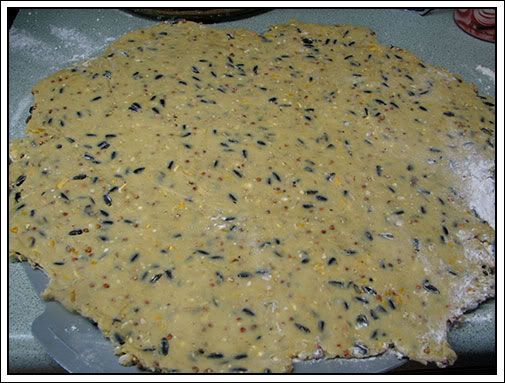 Place on an ungreased baking sheet and bake at 325 degrees for about 15 minutes.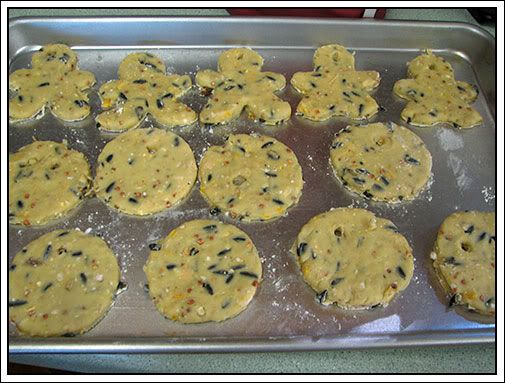 Let cool and hang from twine or in our case...ribbon...I couldn't find my twine and we used our Christmas cutters. Here's our gingerbread men.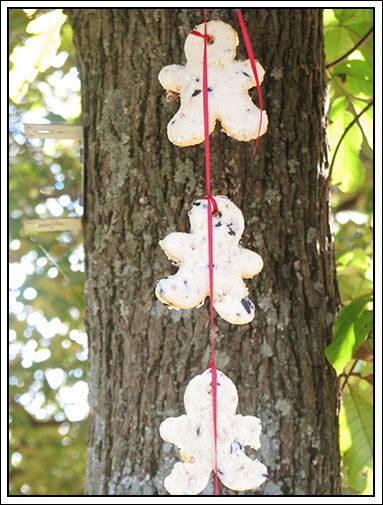 The titmice are in love with these and we even had a Carolina wren munching on some that we laid out on the deck banner.