I have had this feeder hanging for 4 days. I go down each day and shake a little feed out. The deer come and eat it, then stare at the plunger stick thing that makes the food fall out. All you have to do is barely bump it and it falls out but these deer apparently think it's going to do it all by itself OR.....

They might get this smart little guy to help out!
I love the way he figures this out in about 2 seconds then the deer comes and eats what he has worked so hard for!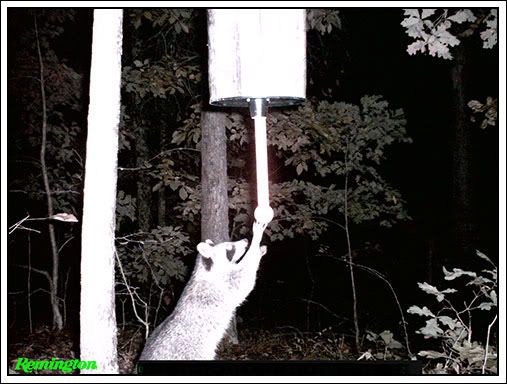 He knocked out a couple pieces of corn. He looks so excited here!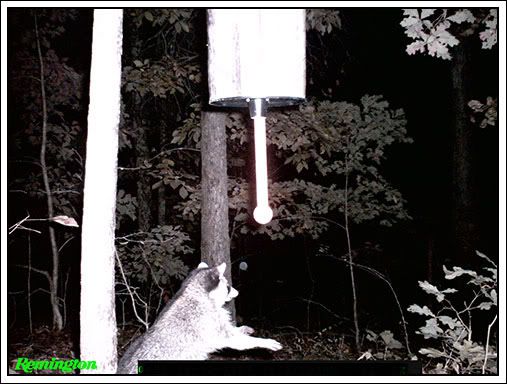 Gotta go back up and make more fall!



Oh yeah, that's more like it!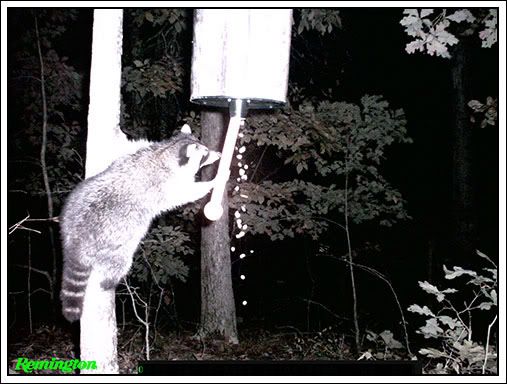 Hey wait a minute! Get outta here!



Gotta start all over!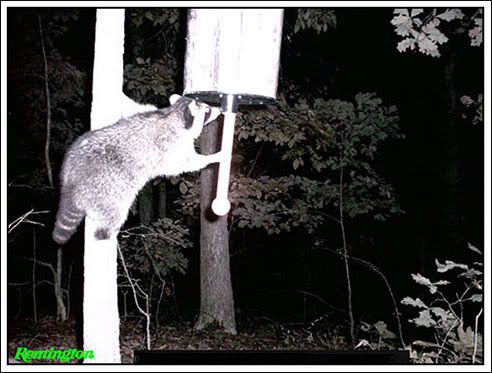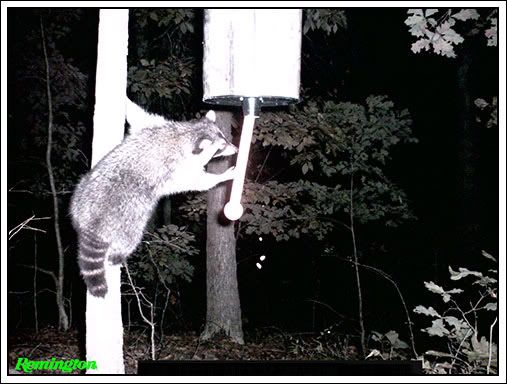 Oh and this little guy is smart too. He has it all figured out. His arms just aren't long enough!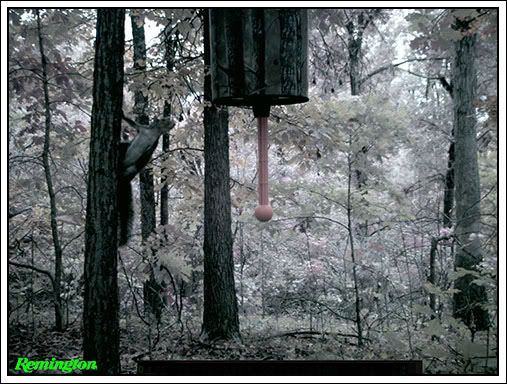 Hope this made you smile today!