My mom called this morning to see if Luke and I were going to make our daily trip to visit Papaw. Work was trying to get a hold of him to drive the delivery truck which he does when needed. Guess who she calls when she can't reach him?? Yep, me! But that's okay. We like to take the 4-wheeler and cut through the fields and the woods to Papaw's house. I just happened to leave my camera there this past weekend so I grabbed it as we headed back home. The wildflowers were yelling at me at every turn, "Take my picture!" "Over here!"...you know how it is so I started snapping. Luke was a great tour guide, he was pointing out the flowers for me.

I am researching each of these wildflowers to find out their names. This is a Pink Wild Bean also known as a Pink Fuzzy Bean. The blooms remind me of my purple ones on my Hyacinth Bean plants.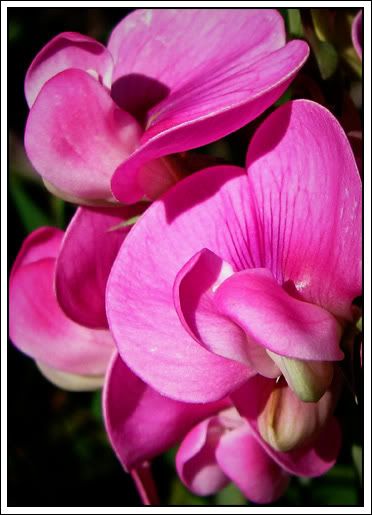 This is a Field Thistle (my Dad always called them bull thistles). Sticky little boogers! My mom had to pick a few of these stickers out of my hands, feet and other various body parts while growing up!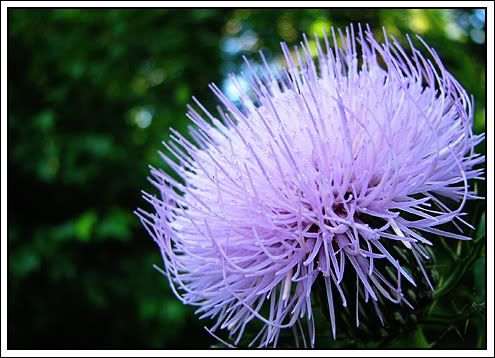 I believe this is a Long Bristled Smart Weed. If I'm wrong please let me know!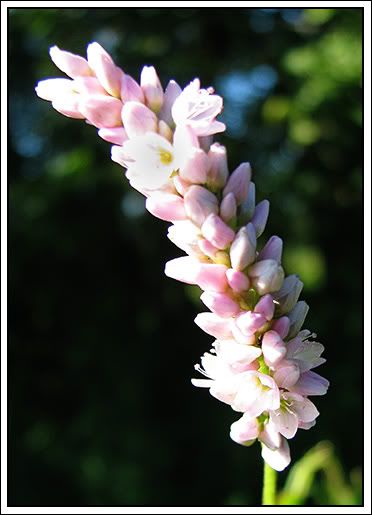 and this guy, I took a pic of from across the field with my zoom lens. I've been seeing it lately but we have none of it growing on our property. I stole a pic from Curious George's land.
It is called Tall Ironweed.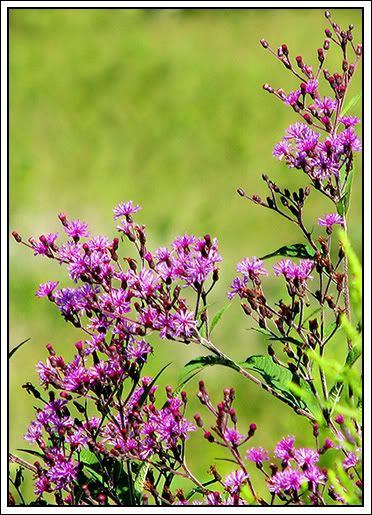 I have more! Check in tomorrow for the 2nd Installment of Kentucky Wildflowers!