While my gardening sisters were here visiting, we made a trip into Paducah to the art district. We toured the flood wall. It is so neat to walk along the wall and see all the murals that have been painted.
This is one of my favorites.


There are approximately 30 different murals. Here's a few pics of them. If you're ever in Paducah, KY make sure to drive down by the river and take a look at the wall.
Being a river town, of course there are murals of the many barges and boats that come and go on the river. You can read the story behind each of these murals on a plaque that has been placed in front of them.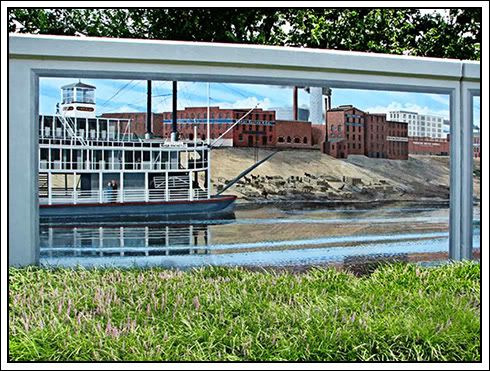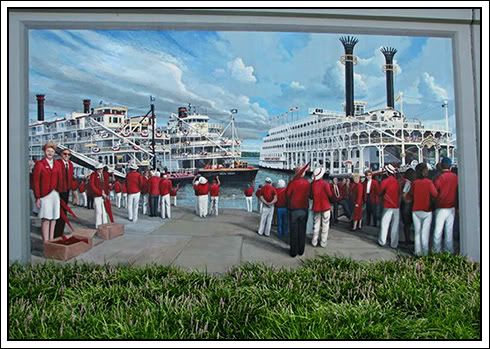 The following mural is depicting the year that the river froze over and people could literally walk across it. I have heard my Dad talk about his father telling stories of the river freezing so solid one year that they drove hogs across it on foot to the Illinois side to sell at market.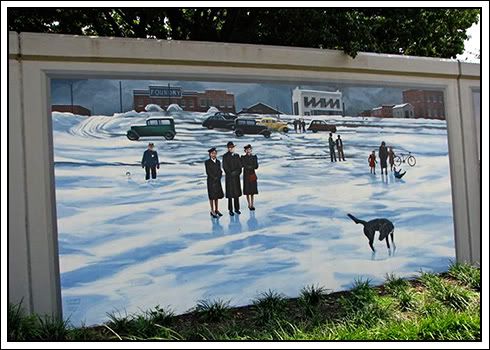 There are so many shops, art galleries, restaurants to see and enjoy. We spent the day walking and taking in the sites.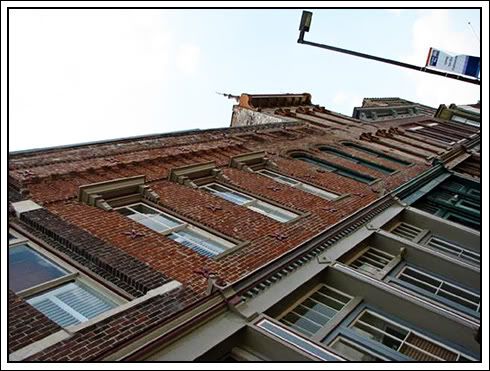 We ate at a little hole-in-the-wall Mexican restaurant and had so much fun chatting and talking about all the things we had seen so far. See that ice cream sign way down there. I had cherry vanilla in a waffle cone in 95 degree weather. By the time I was done I had it dripping of my elbows but it was so worth it!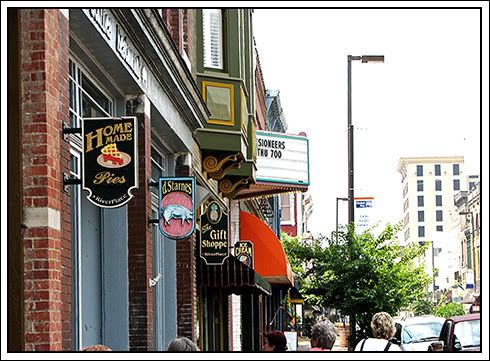 We stopped at a shop called BB's that feature works from local artists.
They had so many awesome things. Some of the larger displays were mosaicked mannequins. This is one of the many that they had there.


We also made it to the chocolate factory.
This is the counter when you walk in the door.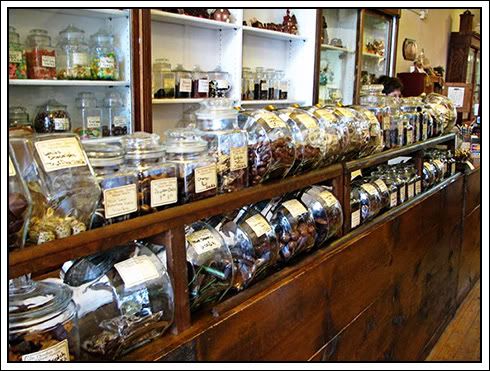 Very impressive but we all ended up getting fudge from the counter in the back. We all got free samples and that's all it took. I brought home a pound which they let me divide into 4 kinds (chocolate, peanut butter, vanilla walnut and my new favorite key lime fudge...yummmmmm!)
We ended our trip in Paducah by making a stop at the Trader's Mall Flea Market.

Hope you have enjoyed our little stroll through down town!