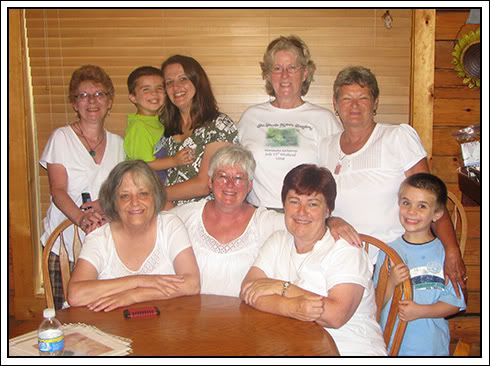 Oh how can I even begin to explain the awesome, awesome time we had on the get away! I have spent the last 5 days with the most wonderful women in the world. We have laughed, cried, hugged and lived life to the fullest the last few days. From sitting on the front porch of the little two room cottage to riding the ferry across the Ohio river, spending time in Amish country and time in art galleries to making crafts and singing in a cave, we have lived life to the fullest! I vow to never miss another getaway! If humanly possible, I will find a way to see and spend time with these women each year. I could go on forever about the wonderful time we had but this year made me realize that until you have been at this annual getaway you can never fully experience the tight knit sisterhood that has formed between these woman. I created a forum 6 years ago but these ladies have made it what it is....a lasting lifelong friendship. This was the first get away I had been able to attend, living vicariously through pics and videos of the others over the years, and now I know why they meet up again year after year. I am already planning for next years!
This is one of the many gifts they left behind! It is very appropriately called "Happiness" because that is what they have given me the last few days.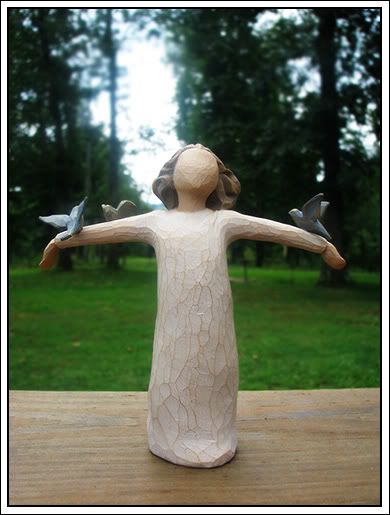 Thank you for a wonderful time my sisters!!