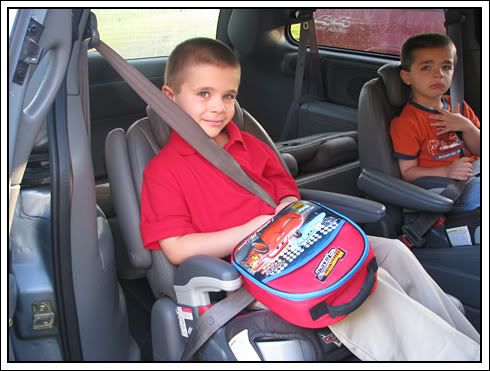 I cannot believe that yesterday was J's first day of Kindergarten. What happened to that little bundled up baby boy I brought home from hospital 5 1/2 years ago? What happened to that dirty faced little boy running around here in diapers? He grew up on me while I wasn't looking! I looked through my camera lens yesterday morning and no longer saw a baby, I saw a big boy, soon to be a young man.....where does the time go??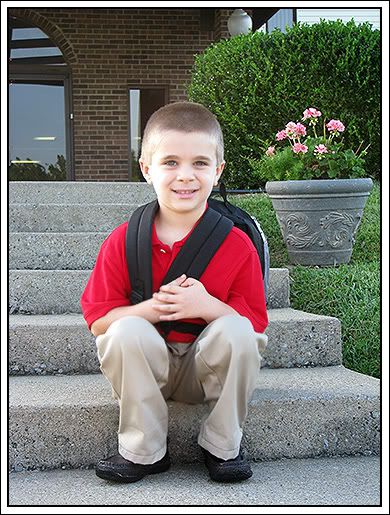 J is attending a Christian private school. He has attended preschool there 2-3 days a week for the last couple of years. He loves it and we love it! They are so attentive and good with the kids and the classes are small (2 teachers/6 kids in J's class and the limit is 10 children per class). He started with 3 of his best friends this year and came home saying he loves kindergarten. It wasn't so hard on me either. He changed buildings and added a couple of days a week. He also has to wear his khaki pants and red blue or white polo shirts as his "uniform". Makes it easy to buy school clothes and to pick out what to wear each day.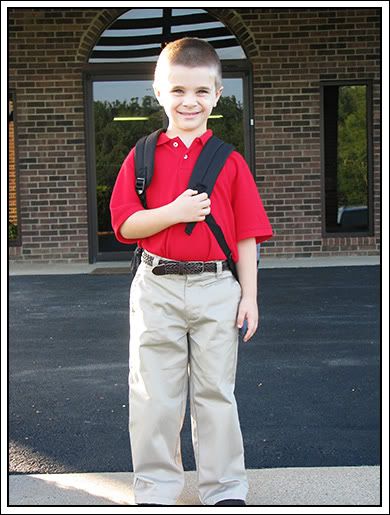 I am so proud of him.