but hopefully this will do!
I still need to "weed" (ha! ha!) through pics and find the good ones so I'm sharing my butterfly on zinnia photo that I took in my garden yesterday when we got back from our ride!
And just one more. I have cosmos taller than my head this year!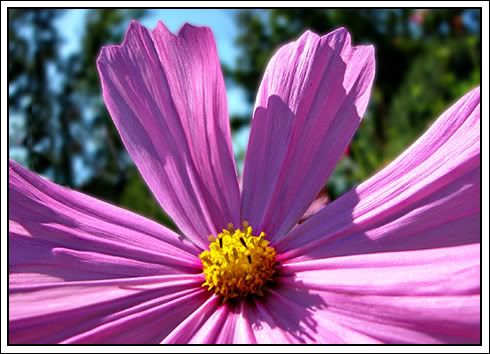 I hope you enjoy them!