When Nellie lost her baby we decided to go ahead and milk her to see if we liked goat milk, goat cheese, etc. and if it was worth the time and effort of all that was involved.

We've been milking Nellie for a couple of weeks now and plan to continue. We are getting 2 quarts a day, not bad for a pygmy. My husband, who is very lactose intolerant can once again drink milk! We pasteurize it before drinking, some people don't but we prefer to.

Besides drinking the milk, we've also been making cheese and it's delicious! We had only made cheese seasoned with kosher salt and pepper before today so I decided to venture out a bit and add some basil. I am hoping I like it since I just used 2 quarts of milk to make it.

After doing some internet research, here is the method we use. It's really easy and can be made with bought goats milk if you do not have access to fresh goat's milk.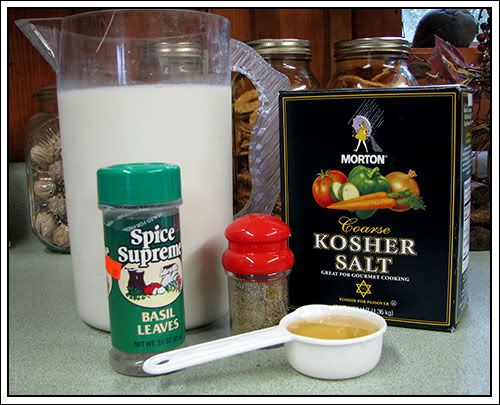 Get your ingredients together.
1/2 gallon goat's milk
1/4 cup apple cider vinegar (lemon juice will work just as well)
Kosher salt
Pepper
Any other herbs you prefer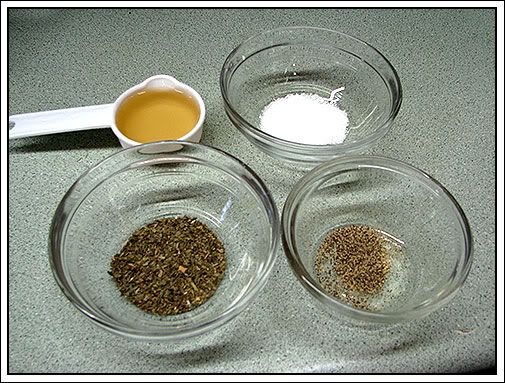 Measure out your ingredients so you have them ready.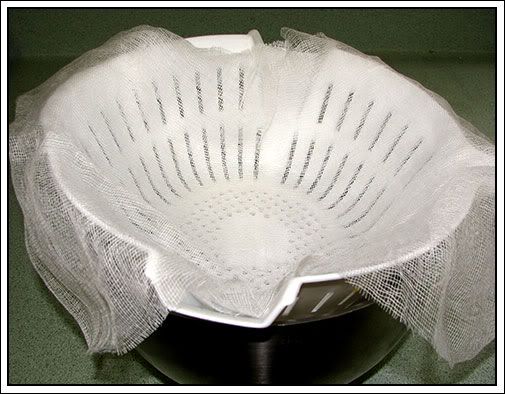 Set your colander with cheese cloth over a large bowl to catch your whey when straining the cheese curds. I use 2 layers of cheese cloth at a time.



Put your goat milk on the stove over med/high heat in a large pot. Make sure to stir continuously so the milk does not stick in the bottom of the pan. This gives the cheese a scorched taste.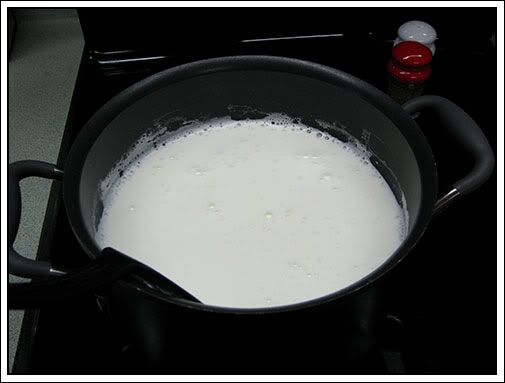 Stir until the milk begins to boil. Keep stirring so it doesn't froth up and spill over. Let it boil for a few seconds, turn heat off, remove from burner and slowly add vinegar while stirring. Within a few seconds you will see this...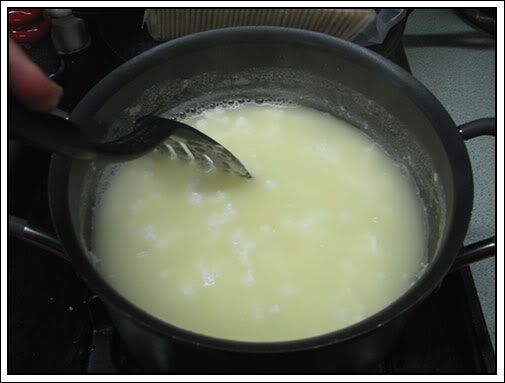 This is the separation of whey and curds. Continue stirring for about 30 seconds and then pour into your strainer. There's your cheese!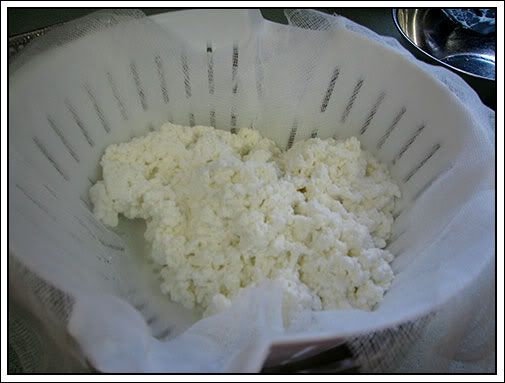 and what you have left in the bowl underneath is the whey. I have been discarding this but recently read that it can be used in sourdough bread starter and other recipes. I'll have to look into this a bit more!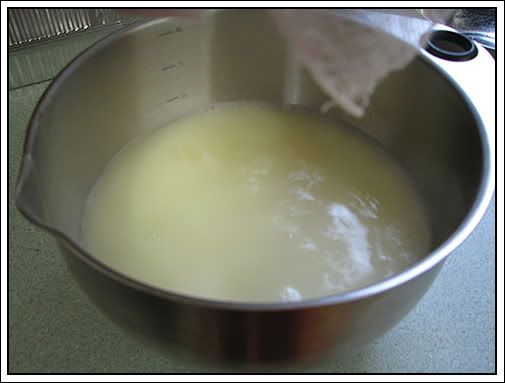 Twist the top of your cheese cloth tightly to squeeze out the remaining whey. I like to press the bag against the side of my colander with a large spoon to help squeeze out the leftover whey. If you like a dry cheese you can hang the cheesecloth this way and let it drip overnight. You will have a drier, more crumbly cheese like feta or Parmesan.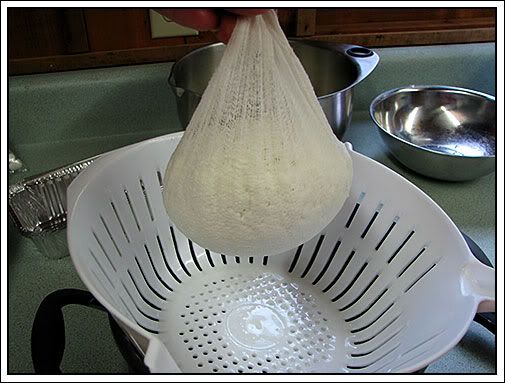 Pour your curds into a bowl and add your seasonings. I am in love with just the salt and pepper version, I am hoping I like the basil too!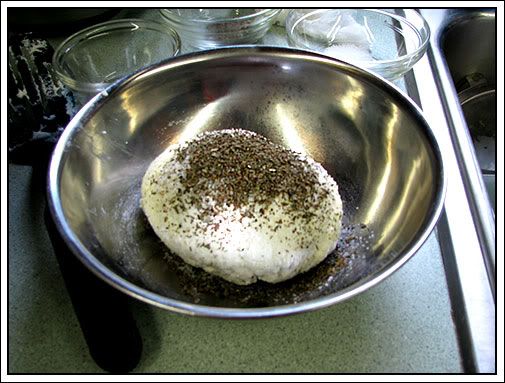 Mix your cheese well and press into a mold or bowl. I am using these small, cheap loaf pans to press mine into.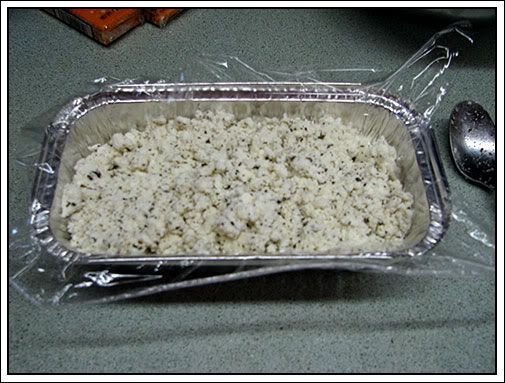 Store your cheese in the refrigerator for at least 2 days before tasting. Letting it sit out and reach room temp right before serving will bring out the most flavor but I prefer mine cold.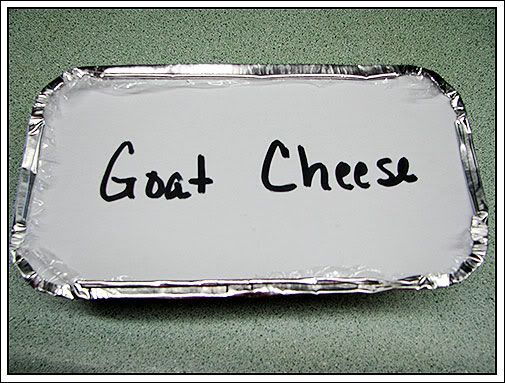 Go get some goats milk and try it! There are lots of recipes online that use goat's cheese. I'm excited about trying a few of them.

Next goat adventure....I might try making soap!