or you'll miss it! That's how fast Miss Nanny had these two little adorable snuggle bumpkins! I checked her at 2:30, came to the house to work for a bit and went back to check her at 3:45. As I was walking into the barn, I heard a baby. They were here, all cleaned up and nursing! They look just like their Daddy!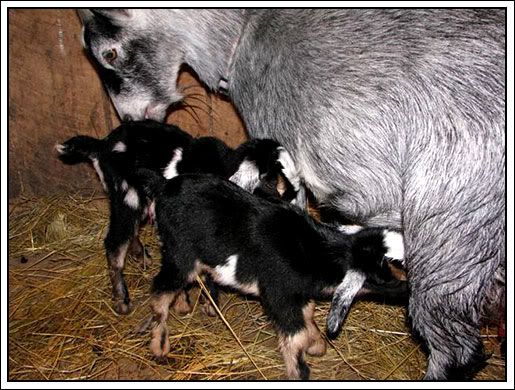 Nellie didn't want anything to do with these babies and Nanny is so proud of them. Miss Nellie will get her turn next time. I'm sure she'll enjoy being around these two as they grow up.

I called my husband and told him to tell the boys to come on out to the barn when they got home.
Here they come....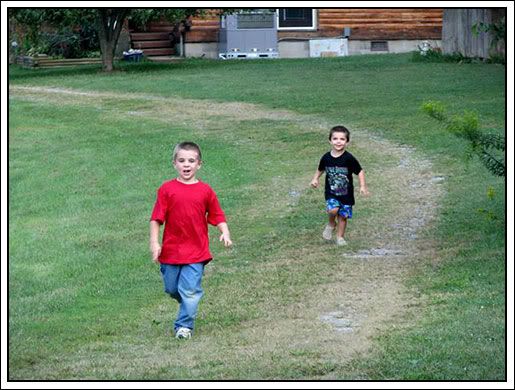 I am pretty sure they like them.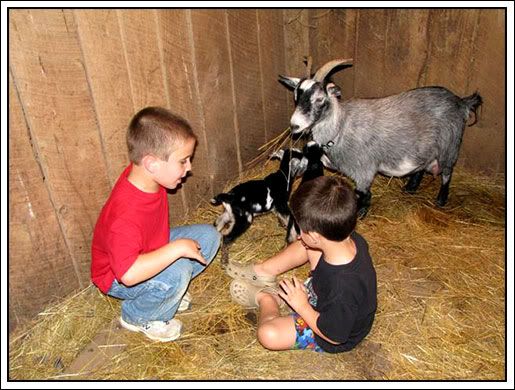 What do you think? I think Luke was so excited he just sat right down in the goat poop!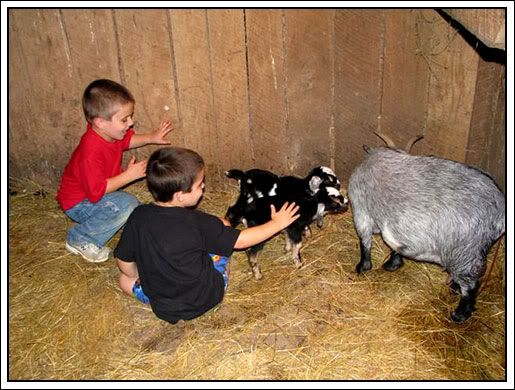 Maybe just a little bit. Luke wanted to bring them to the house to sleep with him!
We got a boy and a girl!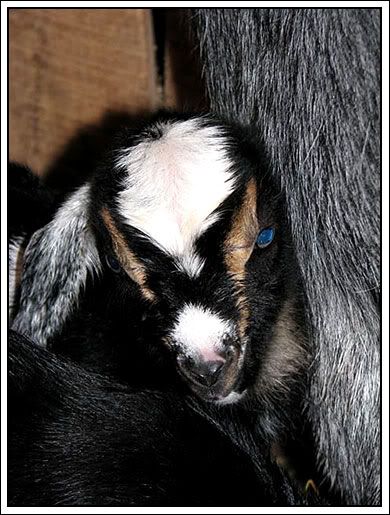 Look at that sweet little face! I could just love on them all day long! I want to bring them to the house too!!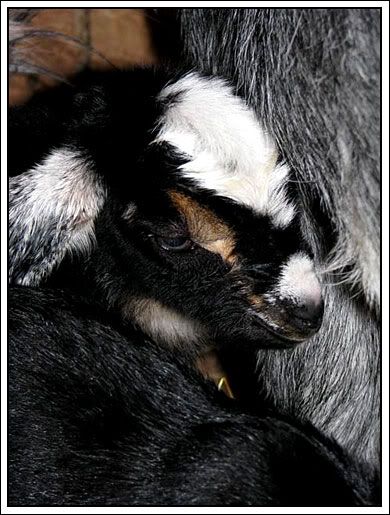 We had T.R.A.S.H. (Totally Radical About Serving Him) Children's Crusade at church tonight and I still have some typing for work to do so I'll post that dressing recipe tomorrow!