I think apple jelly has to be one of the prettiest canned items. When the light hits it just right, it glows!
It's so pretty it almost poses for you! And it tastes soooo good!

I love to can jellies and jams because my boys love to eat it. They love peanut butter and any kind of jelly sandwiches. Apple is one of their favorites. It had better be because I made 21 half pints of this golden deliciousness today!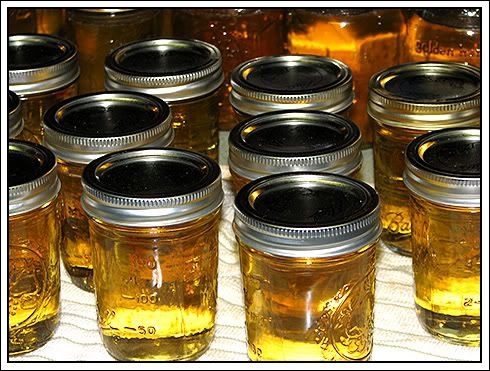 I have made this with cinnamon sticks added and others with mint but in the end we all like the plain apple best. Mmmmm, I look forward to curling up in front of the fireplace with a piece of homemade bread slathered with this and a little butter while I watch the snow fall. All the hard work in the summer is so worth it when you get to enjoy it the rest of the year!