when you have this guy waking you up every morning!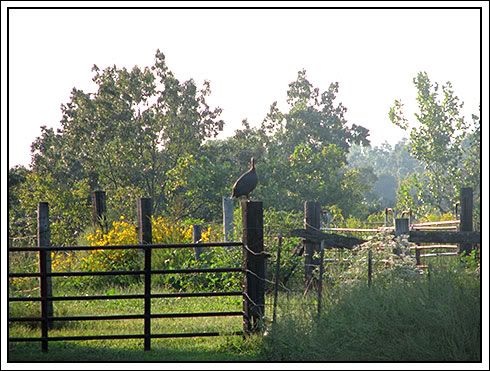 Of course, he has to make sure that everyone knows HE'S THE MAN! He has to take care of this group of wild and misbehavin' ladies.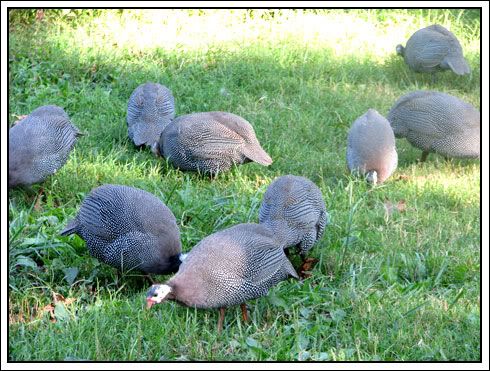 Unless he can talk Hoppy, our one-legged wild turkey hen, into helping him teach these ladies how to act. Hoppy has 2 legs but one is injured and she doesn't use it at all. She started coming to the barn to eat a couple of months ago, hanging in the outskirts waiting for me to toss her a handful of corn. Now she joins right in and eats just like the chickens do.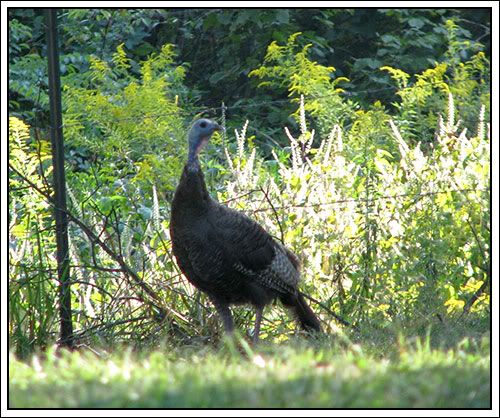 Speaking of the chickens....they act like they think I have something for them to eat. Well maybe just a few apple peels. They love the leftover canning/freezing scraps and meet me halfway to the house to see what I have for them.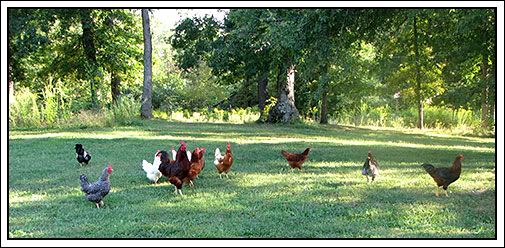 and Hey Look! It's Dirt Cat!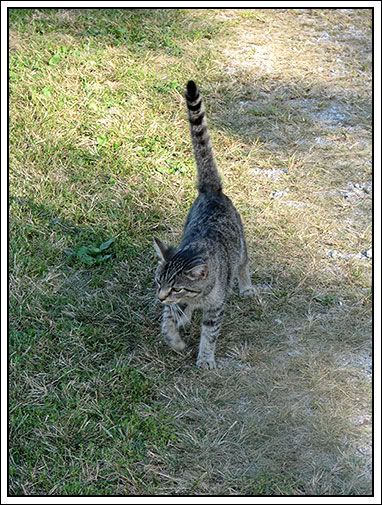 He's well enough to be out of his cage during the day and making his trips to the barn with me. I still put him up at night in case any neighboring Tom's are on the prowl and looking for someone to pick on.
He still has the head tilt but it's supposed to be the last symptom to go away at around 3 weeks. We still have a week to go.

I moved the 17 young guineas from the brooder to their larger coop at the barn. I don't know if I can handle the noise of 17 more of these guys. I may see if I can find some new homes for them.

Thanks for taking our morning walk to the barn with us!