My sister-in-law made this pie awhile back using apples she had frozen over the summer. Just another reason I'm glad I froze plenty of apples!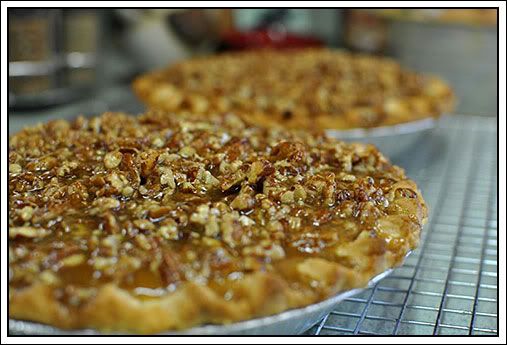 I made these two pies for a cake and pie auction we are having tonight at church. It's a fundraiser for one of the young men getting ready to start a missionary trip.

(This recipe is for 1 pie)

Candy Apple Pie
Pie
6 cups sliced apples
2 Tbsp. lime juice
3/4 cup sugar
1/4 cup all purpose flour
1/2 tsp. cinnamon
1/4 tsp. salt
Deep dish pie shell
Pastry roll
2 Tbsp. butter

Topping
1/4 cup butter
1/2 cup packed brown sugar
2 Tbsp. heavy whipping cream
1/2 cup chopped pecans

Directions:
Toss apples in lime juice. Combine dry ingredients, add to apples. Fill crust with apple mixture. Dot top with butter, cover with pastry roll. Flute edges and cut steam vents. Bake at 400 degrees for 40-45 minutes.
For the topping: Melt butter in saucepan, add brown sugar and whipping cream, bring to a boil, stirring constantly. Remove from heat then add pecans. Pour over crust and bake 3-4 minutes longer.

PRINTABLE RECIPE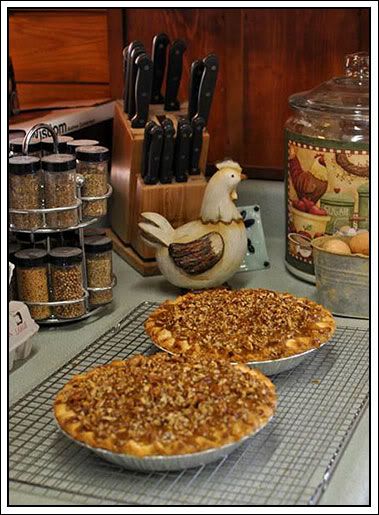 I have already told my husband that he is forbidden to bid on these pies because if I bring one of them home with us I will eat way too much of it!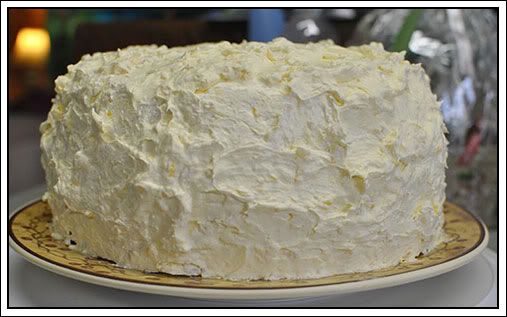 I also baked this Mandarin Orange Cake (also known as a Pig Lickin' Cake).