The first time I heard this it scared me! I was standing right by the gate and "it" was right behind me! I nearly pee'd my pants! Now, I wait to hear it each and every day as I head to the barn to feed my critters. I'm walking so please forgive the camera shake!



These 4 are always up to no good!



Bella is always looking for food! I had to put a board across the top of this door because she can jump it like it's a foot tall!



There's Marv! The handsome male model of our goat world!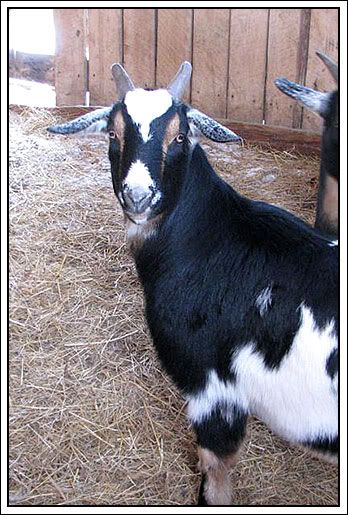 And Nellie. That belly just keeps getting bigger. I'm thinking at least 2 babies in there! I hope so. She lost her little guy last year and didn't get to be a momma. I'm hoping she has an easy delivery this year. Nellie has expensive pretty feeders hanging on the gate but she likes her old metal pan!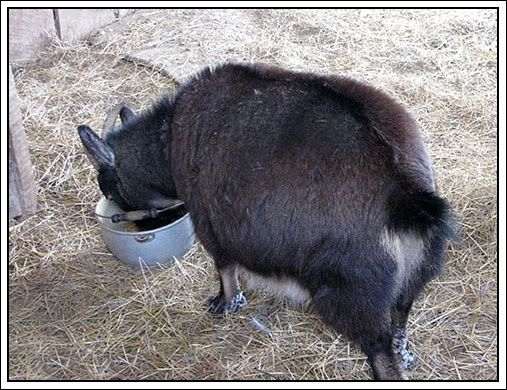 The geese are always sitting in the snow. They even ruffle their feathers like they are dusting. Guess with all that goose down they stay warm!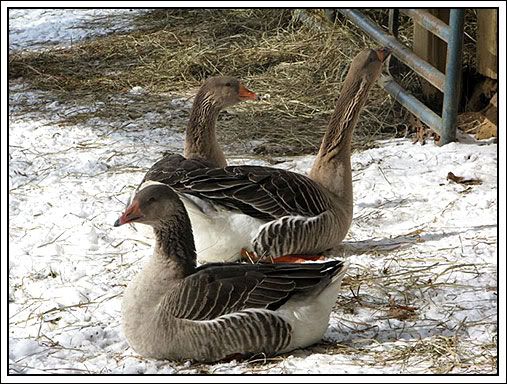 Time to check on the big chickens. There's always a party going on in here!



The hens were getting on their nest boxes and making a mess on my eggs so I fixed the problem. I think they like the privacy too.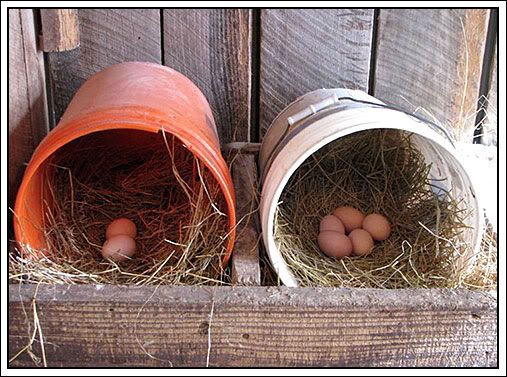 I love country eggs and I'm getting several a day now that I have the lights set up on a timer.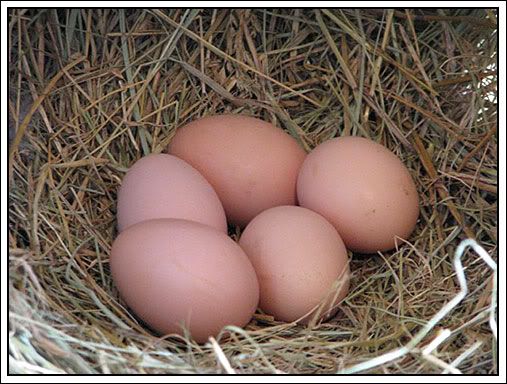 The little chickens don't like the snow much but they come out to see if I have any feed for them.
Bootsie's babies are growing.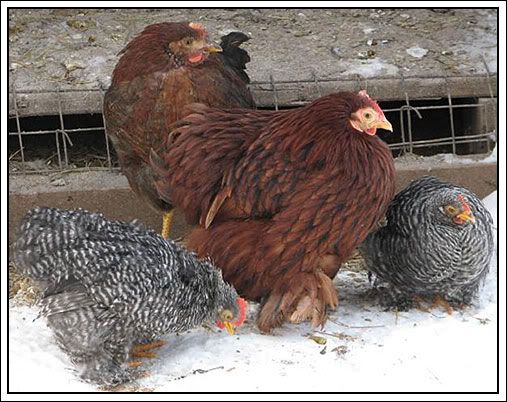 and like I always say....Stud...well he's just Stud!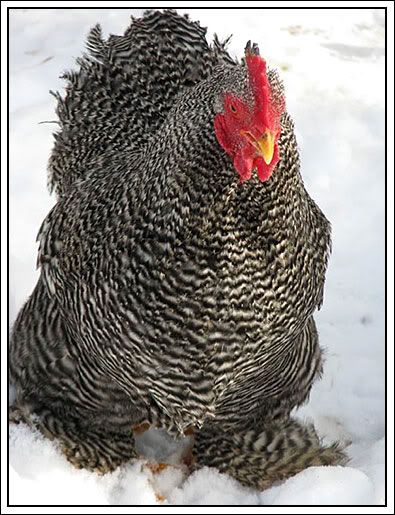 This little gal is sitting on 9 eggs in the dead of winter! I moved her into the brooder and added a light and some heat.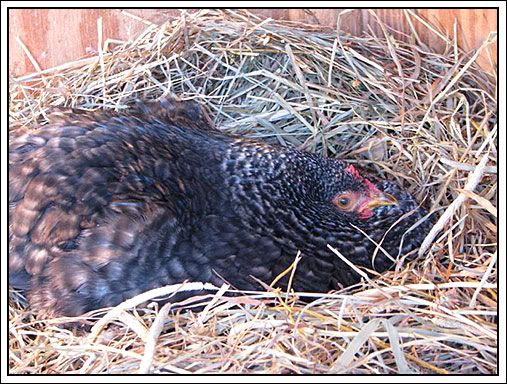 and my baby, DIMPLE! He's such a sweetie!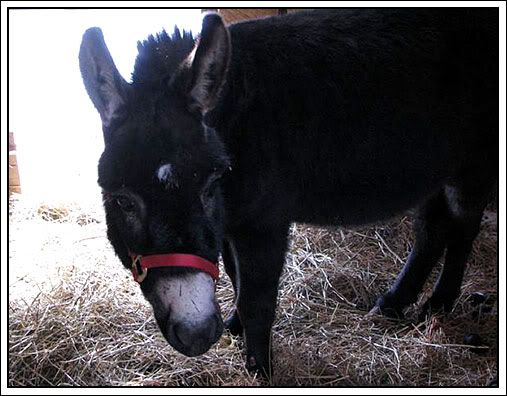 We're all waiting for Spring when we can frolic in this field with new baby goats and go fishing in the pond. Oh wait, they will frolic and I'll go fishing!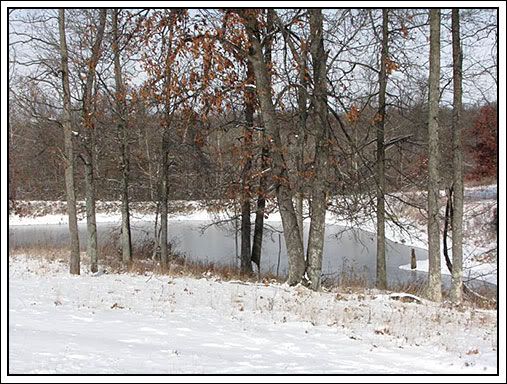 Oh what the heck! I think I'll frolic too!