This is the first snow big enough for the boys to really get out and play in that they can remember and they made the most of it.

Slipping, sliding and sledding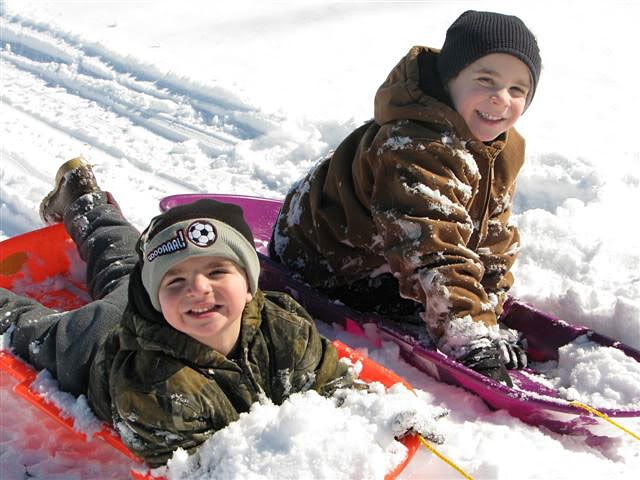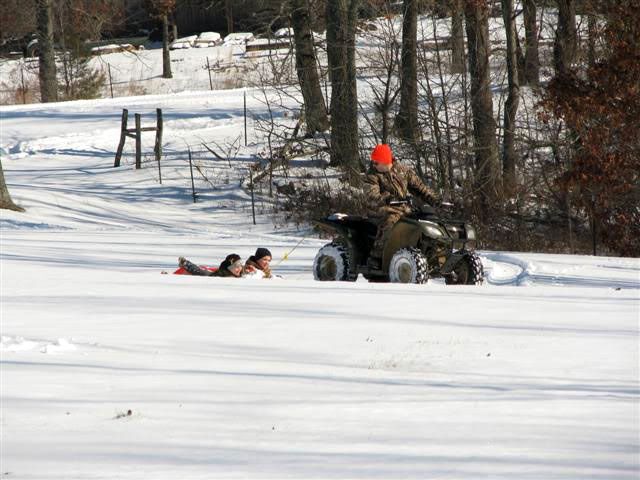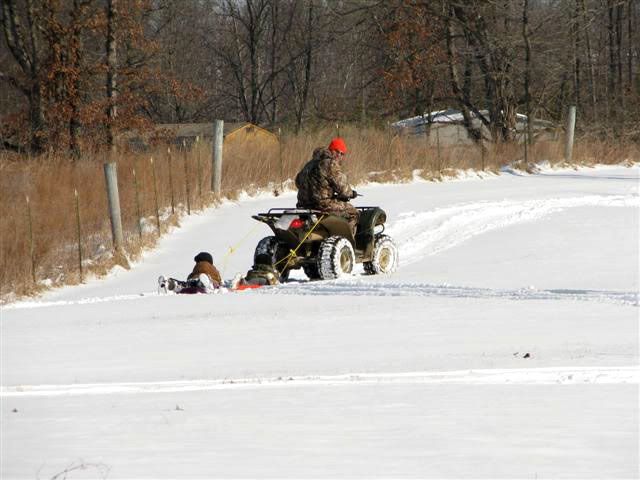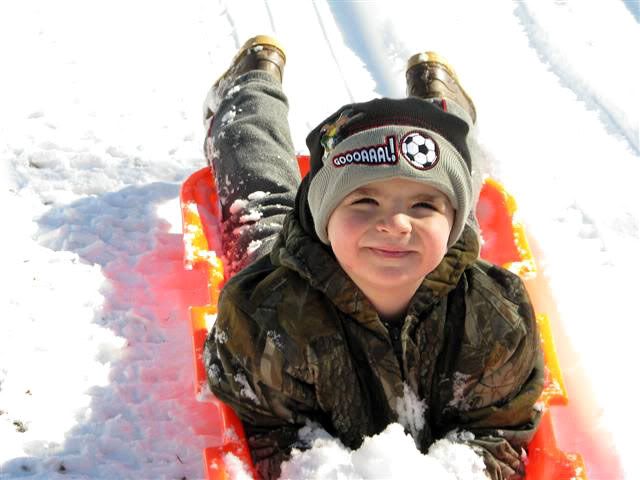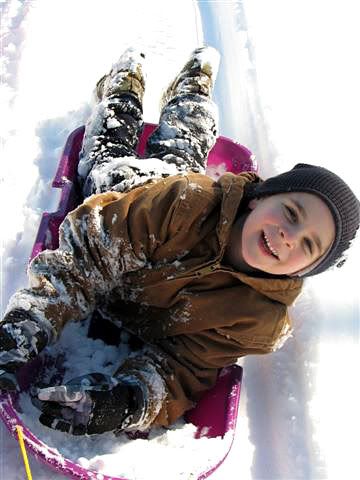 Jake only rolled off a thousand times!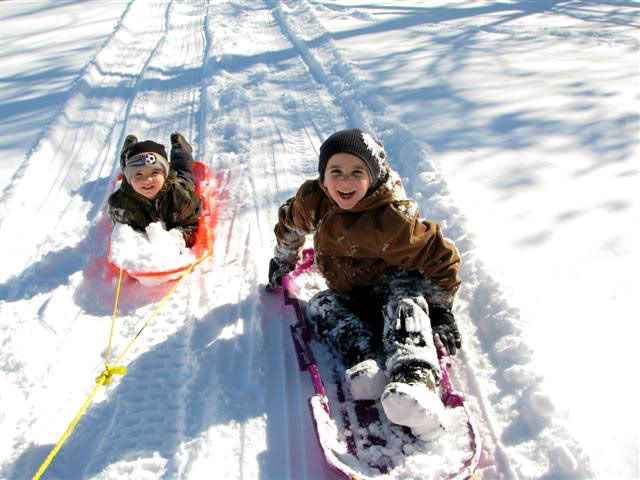 Luke was like a rock. He didn't roll off once!
Then we built a snowman ummmm woman!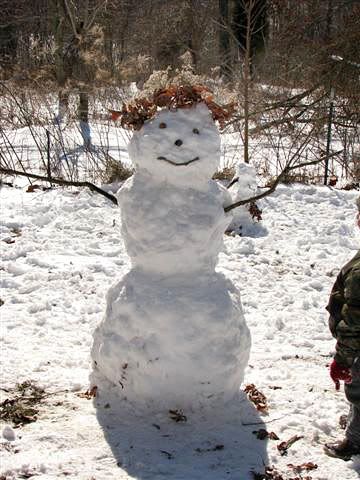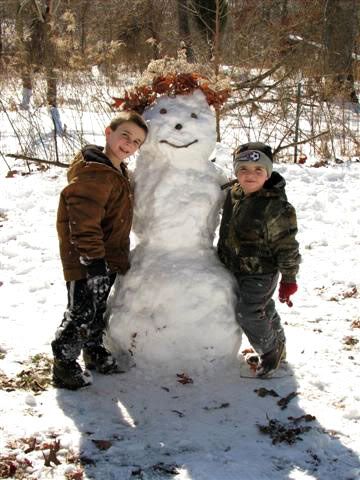 She was a happy gal!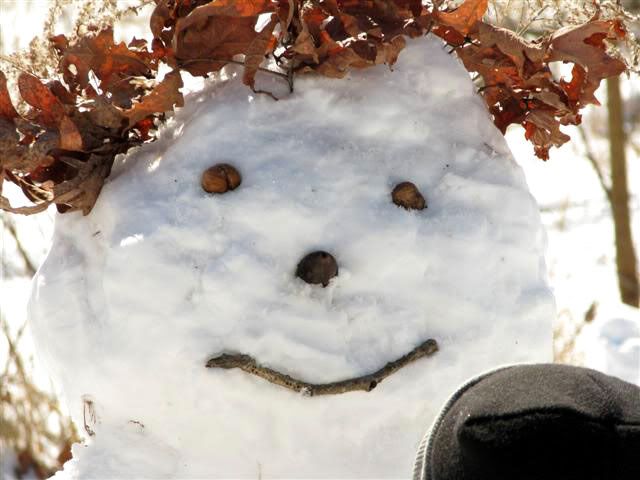 Luke had a long talk with her. Wonder what they were discussing?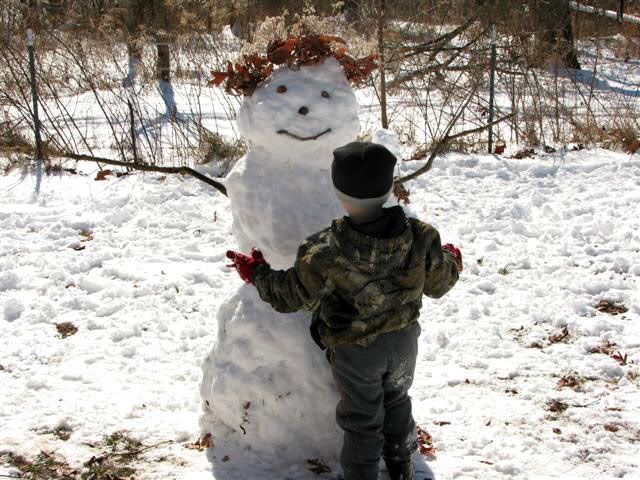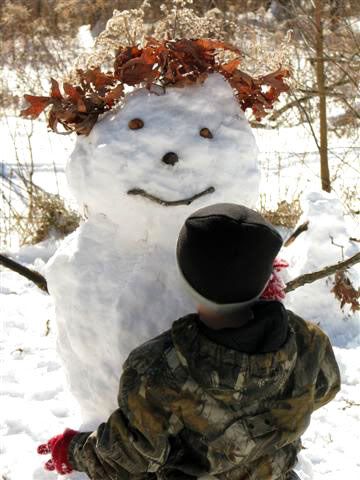 We made snow angels!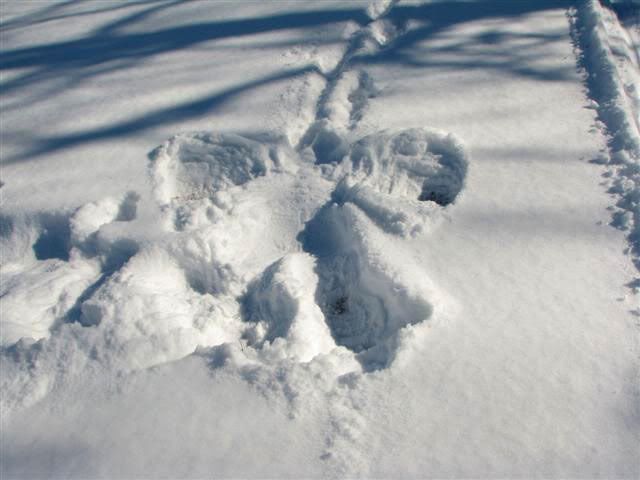 and had a snowball fight...
Jake was mad at me in this pic.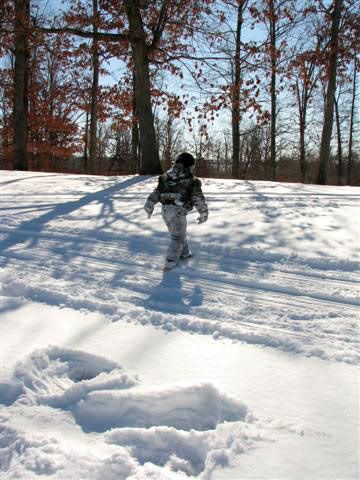 But he got over it when he hit me in the head with a snowball.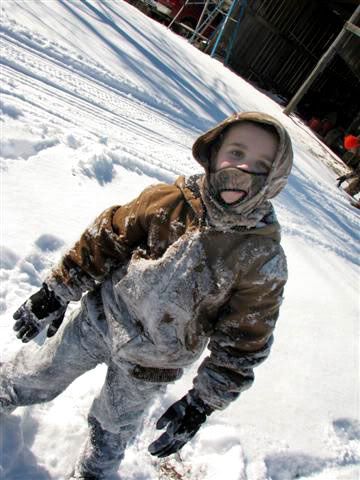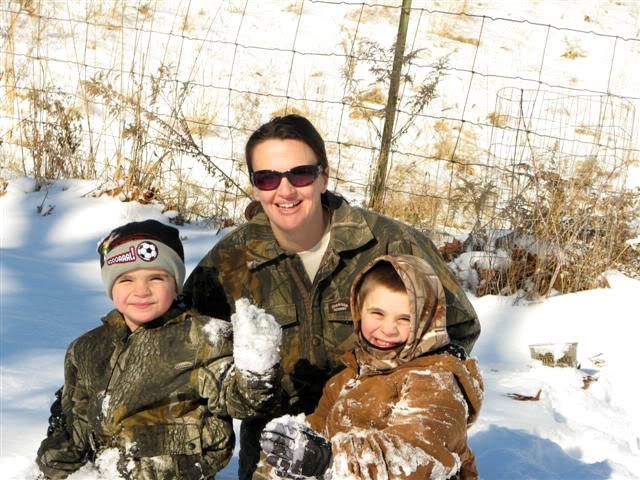 And while other critters were out braving the snow, eating a little corn.....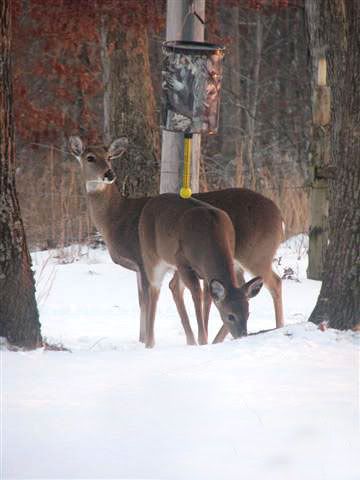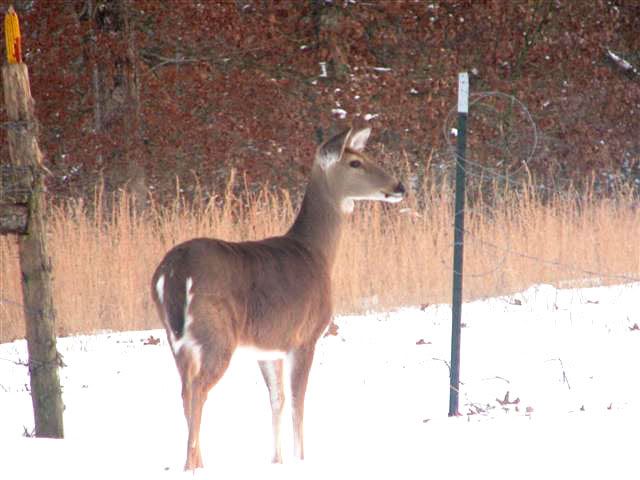 The puppies had done their time in the snow, did their bathroom duties, chased the boys around the house and were ready to come back inside and get their big fat paws warm. I came in to check on them a little later and found them like this..................snoring.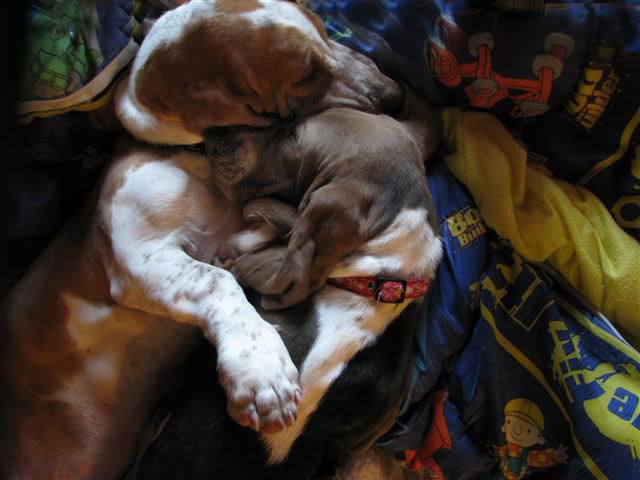 Now they know how to spend a cold snow day!