SENDING OUT A BIG WELCOME TO ALL MY NEW FOLLOWERS!

I love to blog about Northern Cardinals, also called red birds and known to birders as the
Cardinalis cardinalis
, because they are such beautiful birds!

I forgot to fill the feeders yesterday evening and we got about 4 inches of snow during the night. I went out this morning and filled them for my little feathered friends. By the time I made my rounds to all the feeders and got back inside, the cardinals had found the gazebo feeder out back. The deer broke the Plexiglas in this feeder pushing on it with their noses trying to get to the birdseed so now I use it as a platform feeder and the roof keeps my seeds dry.

I always have several cardinals at my feeders but this morning I got a special treat. I think they all showed up and brought their relatives!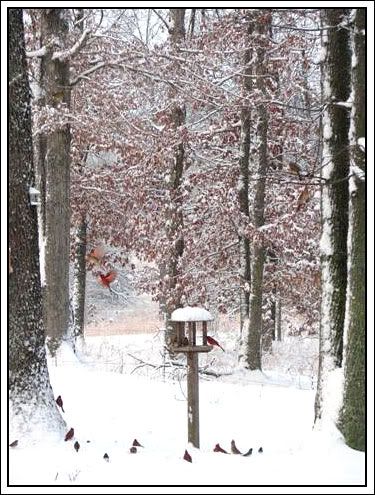 I love that splash of red against the white snow!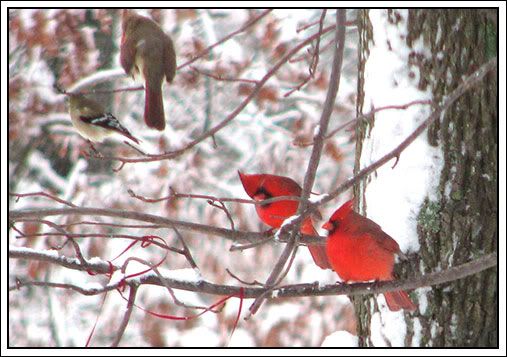 I had them on the feeder....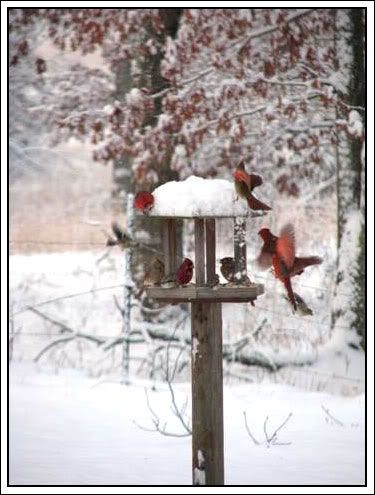 and patiently waiting their turn in the trees.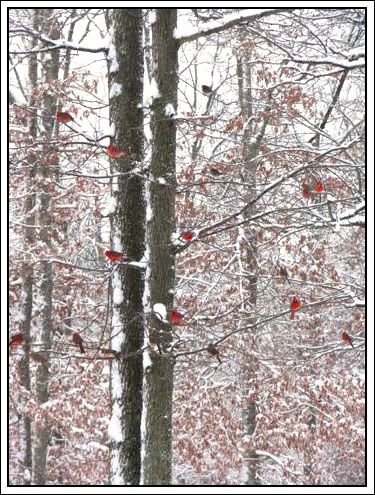 They are so much more refined than those grackles, starlings and cowbirds who fight and push and shove and squawk at each other trying to get a bite of food!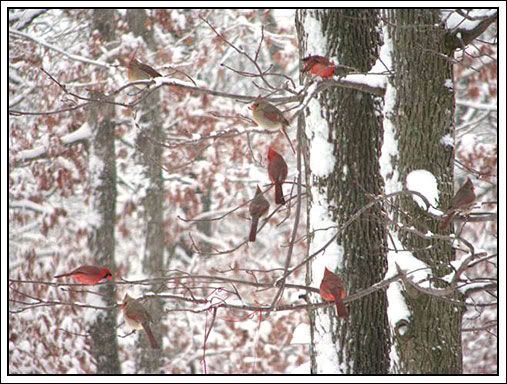 Of course, this little guy doesn't care how many show up as long as they leave his feeder alone!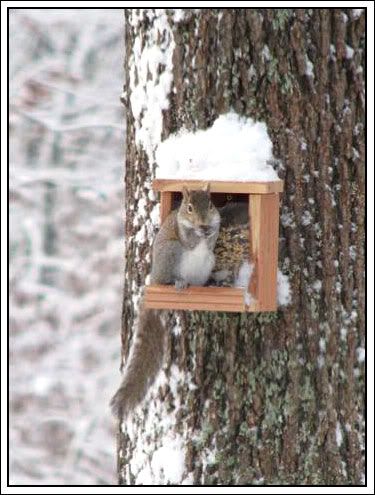 Don't forget to feed the birds! I'm making up a big batch of my suet this afternoon. All my homemade suet feeders are empty!