I am in love with Ameraucanas! My grandmother had Ameraucana hens. I called them fuzzy faces when I was little, they are also nicknamed "Easter Eggers". I bought 3, what I thought were, pullets from an Amish neighbor. Turns out one of them is a rooster! Yep, this guy was posing as an impostor pullet!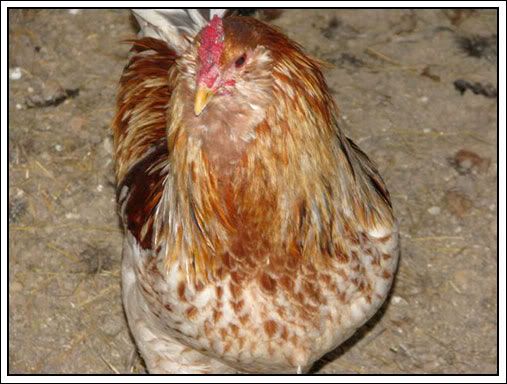 Yep, he snuck (or is it sneaked? or did sneak? whichever!) he got in and made himself right at home! He didn't have these tail feathers when I brought him and he wasn't crowing yet!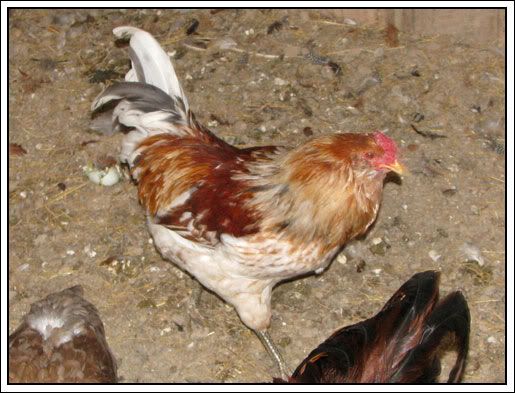 So what does that mean??
It means I need more Ameraucana hens so I can raise fuzzy faced chicks!!
I checked at 3 Amish farms over the weekend with chickens for sale and they all directed me back to a man who lives about 3 miles from me. I called him up and YES, he had lots of them.
He had white ones.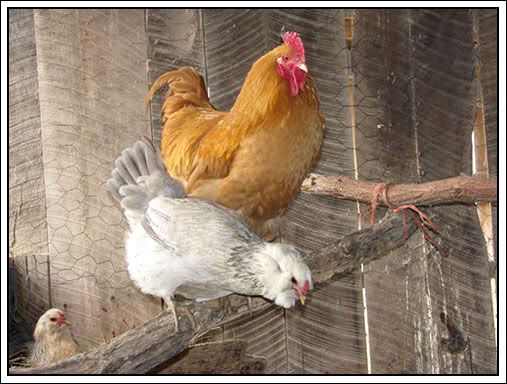 and brownish-speckled ones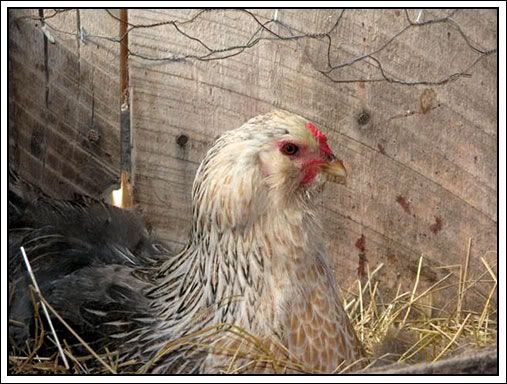 and BLUE ones! I love the color of these little gals. I got 4 of them.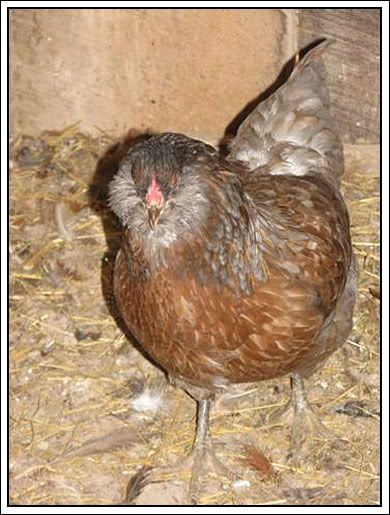 I picked out 6 Ameraucanas and loaded them in my chicken crate. As I turned to go, I saw these beautiful orange ladies. They looked just like Pumpkin! (You can also see the impostor in the Pumpkin link too). I had to have some Pumpkin ladies! I talked the guy into selling me 2 of these fluffy butt gals also. Can you tell that Pumpkin is a happy man?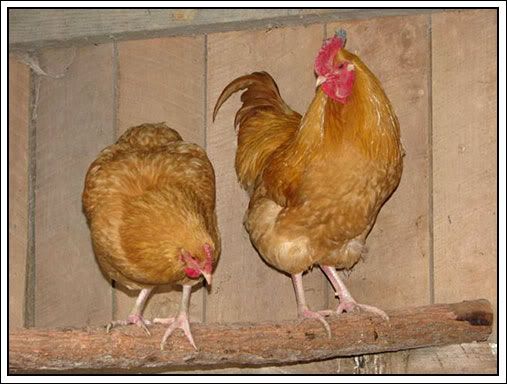 Everyone seems to be getting along just great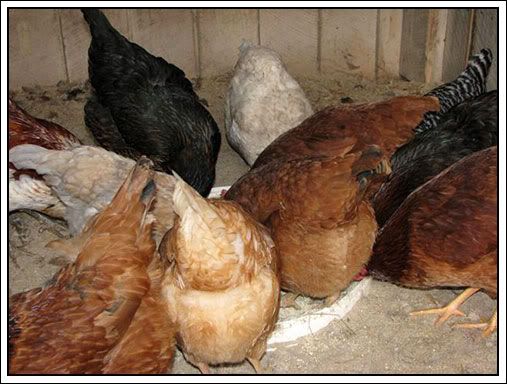 and I have already gotten 4 blue/green eggs!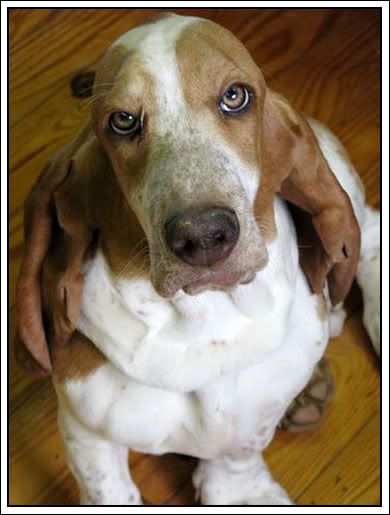 Biscuit said to tell you all to check back tomorrow! We're having a give away but we're not telling what it is! You can find out in the morning!!