Biscuit is very disappointed in me for not getting this up earlier but here it is, finally! I was going to call this my "Spring is in the Air" Give Away but since it's still COLD here, I'm going to call it my "Wishing for Spring" Give Away!

Here's the loot!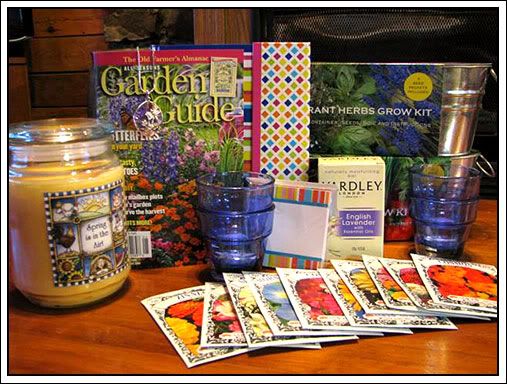 I couldn't help it! I just kept putting Springy things into my cart!!!
First, I found these!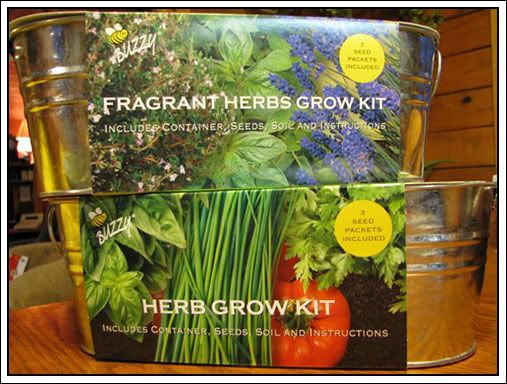 I have two of these in my kitchen window. I also gave one to a friend for her birthday (Hi Candy! She has started reading my blog and wants to come to my house and can this summer...yeah!) and I picked up 2 more to share with one lucky reader.
Sticking with the Spring theme, I found the latest edition of the

Old Farmer's Almanac Garden Guide.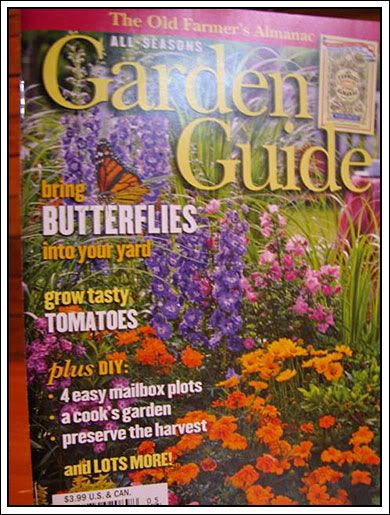 Don't tell, but I bought one of those for myself also!
How can you have Spring without seeds, seeds and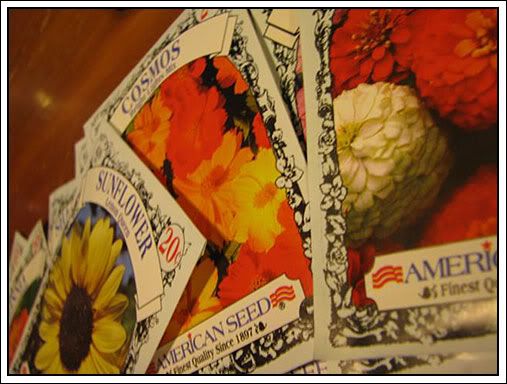 more seeds???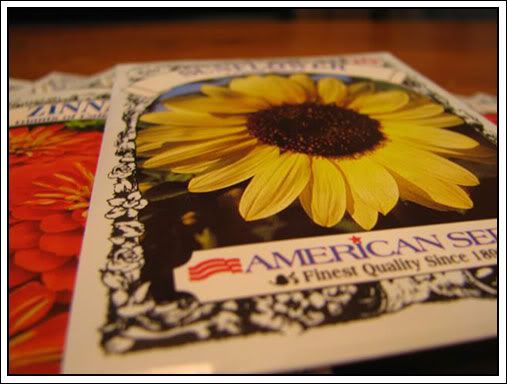 There's everything from cosmos to sunflowers to morning glories in here!
Then, I found these adorable little blue glass votive cups that look like flower pots! There's 4 of them in all!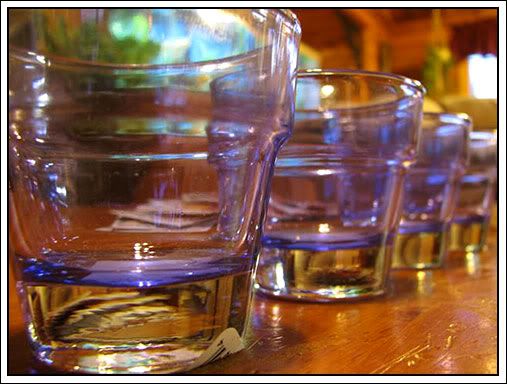 Cute! Cute! Cute!
And when you're done gardening for the day, you can come inside and write down all the things you planted in this cute little Springy journal and make sticky notes of things that still need to be done!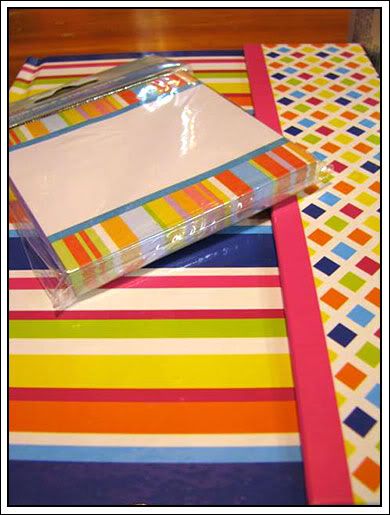 Relax and light a pineapple scented candle...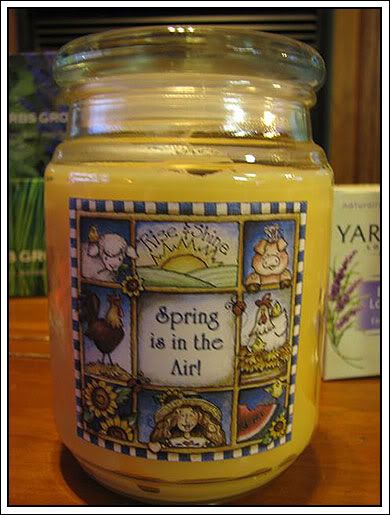 (I added this cute little Spring graphic that I got from PCCrafter.com © Laurie Furnell. I just love her stuff!)
Then, take a long, hot soak in the tub with some English Lavender soap.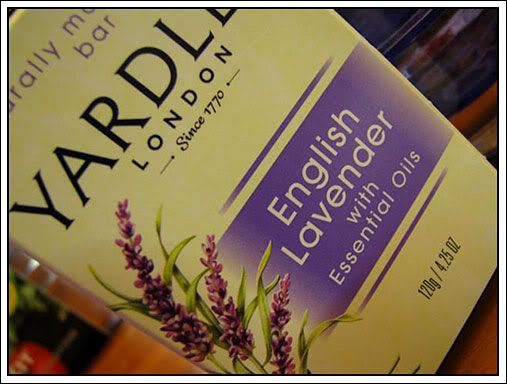 When you're done soaking, you can get all dressed up and wear this pretty pink pendent out to dinner! Dragonflies are so cool! I have two boys, I have to like bugs!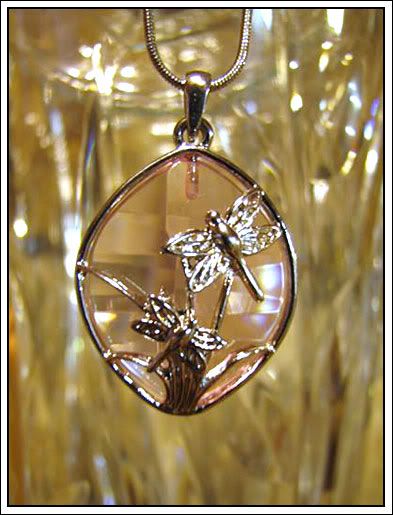 Well, at least that's what I would do with all this stuff! You can do whatever you want with all the goodies if you win!

Julie over at Cliff Circle Views (link to her giveaway is at the top under ANNOUNCEMENTS!) had an excellent idea when she decided to keep it simple! One entry per person. You don't have to be a follower (but I would love it if you decided to be), you don't have to share the link (of course, that would be awesome if you wanted to share it because you're just one of those sharing kind of people, but it's not necessary). You don't have to do anything EXCEPT post that you want the loot and make sure I have a way of getting in touch with you if you win, like leaving your name/username instead of anonymous. There's always a few of those. You can't win if I don't know who you are!! If you have a blogger dashboard and your username is a clickable link to your blog or email address then you're good! No worries, I'll find ya; otherwise, tell me where I can find you in case you win!

The first day of Spring is March 20th but I won't make you wait that long! I want you to have your goodies by then! So deadline is in 1 week! March 5th, 2010! Winner will be announced Saturday, March 6th!