I entered a photo contest on Facebook sponsored by Clark Color Labs, the company where I get my Christmas cards and other photo gifts printed.

They do great work and have lots of products to choose from. I am so excited to have been one of the top 5 out of the first 100 photos submitted.

It was this Winter Fun shot that won! Of course, the boys are loving it that they won a photo contest!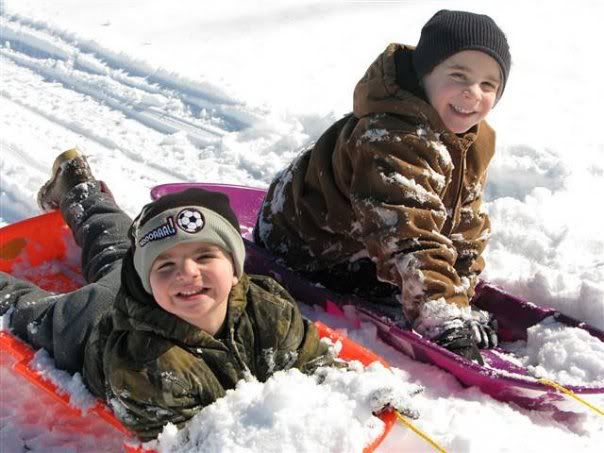 The prize is my choice of photo products so I picked their fleece collage blanket. I bought 5 of these for Christmas gifts fully intending to keep one for myself because I already had a gift bought for my mom but when she saw it, she LOVED it and I couldn't tell her it wasn't for her!!!

Go check them out. They are offering 40 free 4 x 6 prints with your first order if you sign up now! You can also find Clark Color Labs on Facebook!

And on a side note...today is my Dad's 68th birthday! Happy Birthday Dad (and Papaw!) We love you!