I don't know if anyone here remembers but several months ago I blogged about moving 27 bales of hay to get to a meowing and obviously stranded one-day old baby kitten. The mother had them on top of the hay in the barn loft and the little gal had fallen in a hole. I couldn't just leave her in there crying like that! So here she is.....all grown up....well sort of.....she's not very big!

This is Midge.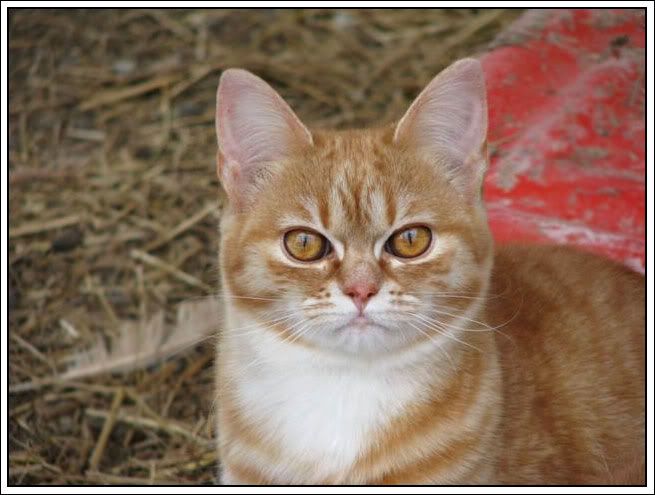 She's such a pretty gal and as sweet as can be. She has two brothers and she's only half the size of them. Not really sure why she turned out to be so little but she's one heck of a mouser! She can catch a mouse before the other two even realize it's running through the feed room in the barn.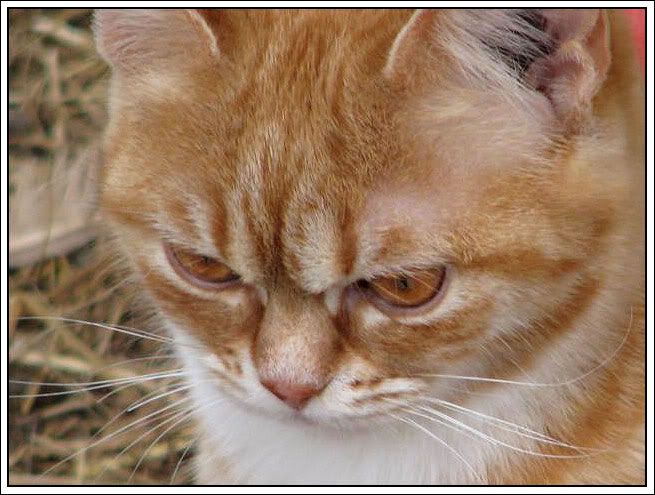 She has one of those smooshed up little faces that make her look like a purebred but she's just a beautiful little barn cat and I wanted to share her cute little face with you!